The Archive .
---
Big thanks to our sponsor Neil !

For information on today's festivals see eFestivals.co.uk
---
Last update Nov 2018- new pix Led Zeppelin, Keef Hartley, John Peel and Colosseum .
---
Bath Recreation Ground .

June 28th 1969.

After a two and a half year layoff, 2018 prompted me to update as we had a number of new images coming in one after another from Melvin Green, Peter Clinick and Nigel Hall. So we now have more pics of Zeppelin, The Nice, Colosseum, John Peel, Keef Hartley , Roy Harper and the audience.Thanks to all our contributors, you are , as they say in Yorkshire...., champion !

Flyer courtesy Bob Hewish
Links to other sections of the Bath Festival site are at bottom of each page.
---
John Mayall's Bluesbreakers.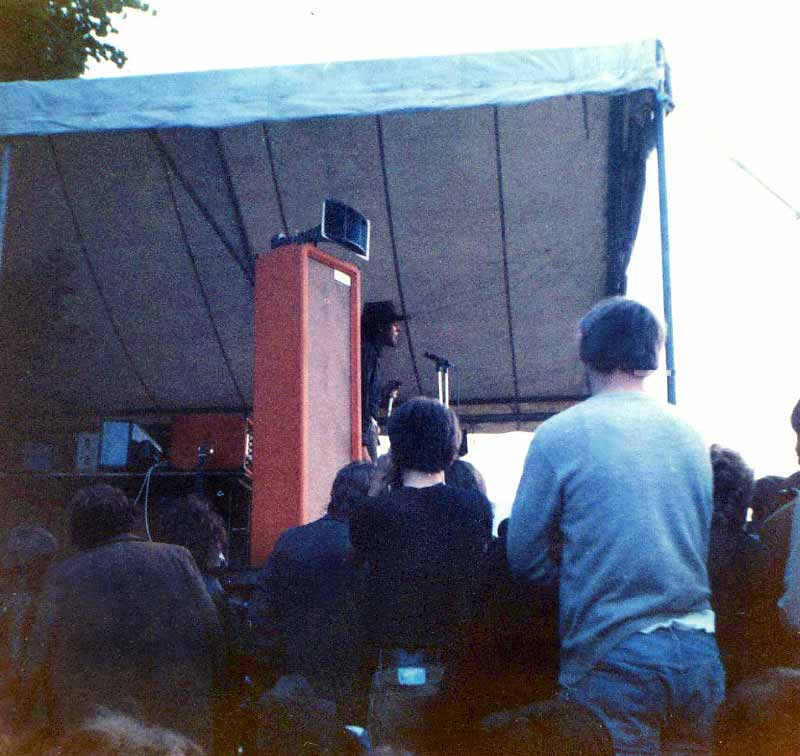 John Mayall © Mike Bird
John Mayall -keyboard-vocals-guitar-harmonica
Duster Bennett - guitar-vocals
Jon Mark - guitar
Johnny Almond - sax
Steve Thompson - bass
Stuart Godfrey thought that
John Mayall seemed kind of flat after the Zep experience. His music was nice, acoustic (Turning-Point) stuff mostly. I recall the dominant bass
sound, and the crowd reaction when Mayall sang "don't throw rocks at policemen" in "The Laws Must Change" - quite a few things got thrown, cans
mostly, but I don't think anybody got hit.

NB : Duster Bennett may have left the band by this time as he is not listed on the Live At the Marquee album mentioned below.
The set list of this show might be similar to the one below, which was featured in the film - The Turning Point, recorded at the Marquee Club two days later 30th June 69, and released in 1999 on Eagle Records. .
Can't Sleep This Night
So Hard To Share
Don't Waste My Time
I'm Gonna Fight For You J.B.
The Laws Must Change
California
---
Contents

If you have photos, recollections, set lists, newspaper reports or tapes of the event then email us and we'll add them to the site. Contact us
---
Bands in order of appearance.(l to R)
---
Bands listed below most probably did not perform
| | | | | | |
| --- | --- | --- | --- | --- | --- |
| | | Babylon | Group Therapy. | Clouds | |
---
Bath 69 reviews and recording information
---