The Archive .
---
Big thanks to our sponsor Neil !

For information on today's festivals see eFestivals.co.uk
---
Last update Nov 2018- new pix Led Zeppelin, Keef Hartley, John Peel and Colosseum .
---
Bath Recreation Ground .

June 28th 1969.

After a two and a half year layoff, 2018 prompted me to update as we had a number of new images coming in one after another from Melvin Green, Peter Clinick and Nigel Hall. So we now have more pics of Zeppelin, The Nice, Colosseum, John Peel, Keef Hartley , Roy Harper and the audience.Thanks to all our contributors, you are , as they say in Yorkshire...., champion !

Flyer courtesy Bob Hewish
Links to other sections of the Bath Festival site are at bottom of each page.
---
Colosseum.
Keys : Dave Greenslade.

Drums: John Hiseman

Sax : Dick Heckstall Smith

Bass :Tony Reeves

Guitar : James Litherland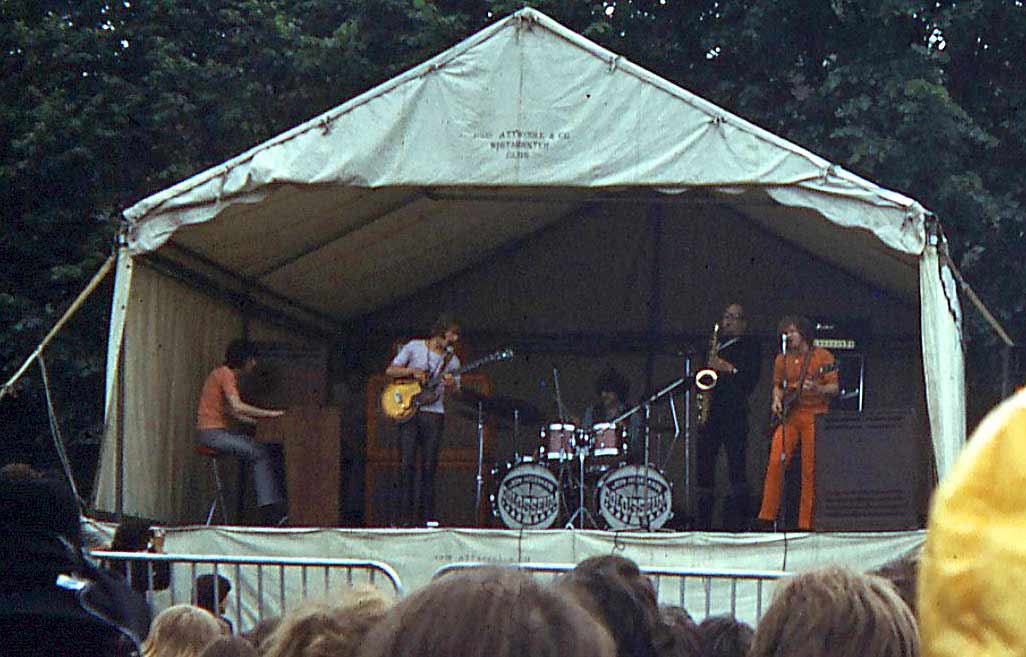 © Mike Read .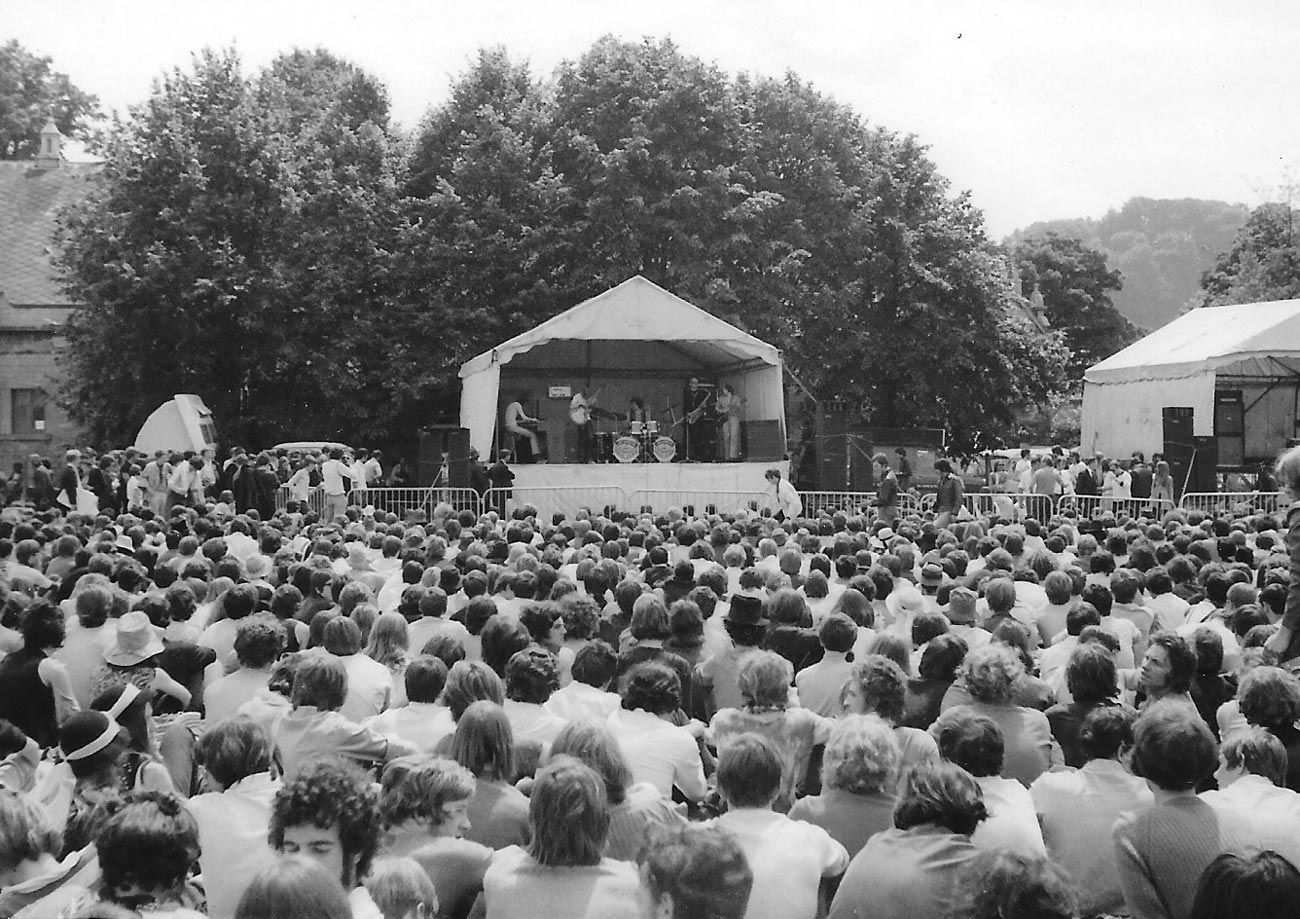 © Melvin Green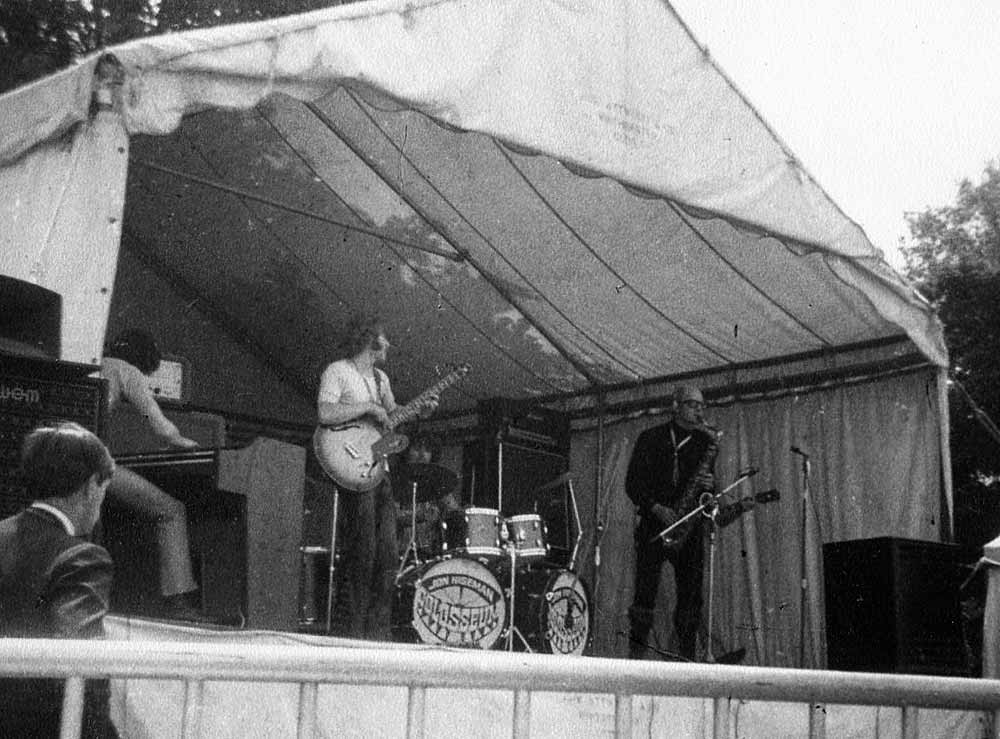 © Al Bye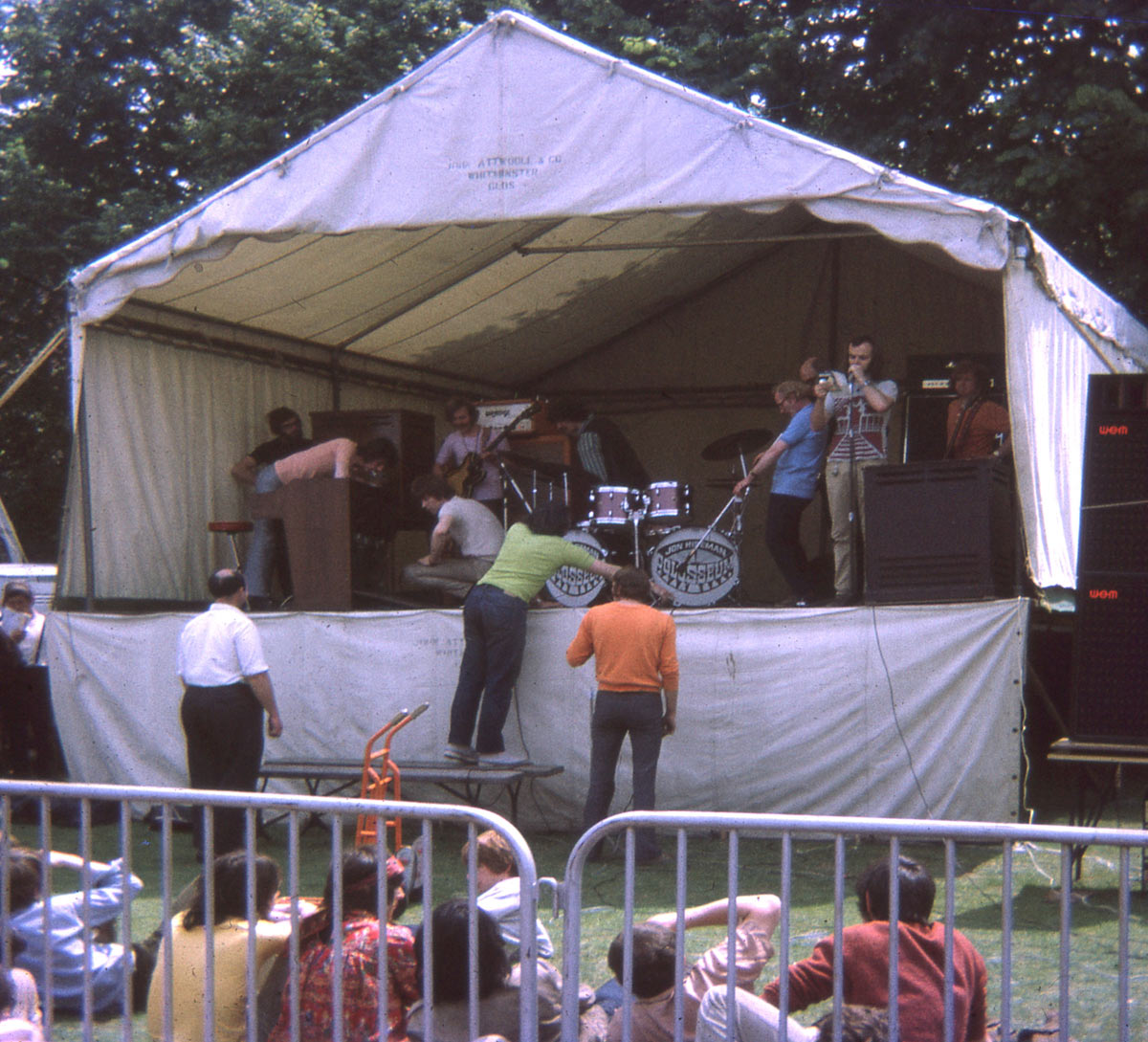 Compere John Peel announces Colosseum © Nigel Hall

Photo© Malcolm Strachan

Colosseum sax player Dick Heckstall Smith blows up a storm at the 1969 Bath Festival. The band were to play a classic set at the 1970 festival, included in the setlist was "A Walk In The Park " .

© Mike Ware
If you have photos, recollections, set lists, newspaper reports or tapes of the event then Contact us and we'll add them to the site.
Following the untimely death of Jon Hiseman this book can now be bought at Amazon

Hi,
Thought you might like to know that the above book will be published on next week, on the 20th October through Jon's own publishing company - Temple Music.

It's called "Playing the band..." and covers Jon's life in music spanning four decades, playing with many of Britain's top musicians and relates their experiences at the 1969 and 1970 Bath Festivals (which I have sent you an extract about earlier).


As it's being published independently, we could use all the online promotional help we can get, so if there's any way of you mentioning/posting it as part of your excellent website...we'd be really grateful.


Thank you.

Colin Richardson

A limited edition of reprints of the 1969 and 1970 Bath festival posters can be bought online here
Rock festival memorabilia from various festivals can be viewed here
The pages below will eventually feature set lists, band line ups, press reports and recollections of the performances as well as links to other sites on the web as they become available. Thanks to Derek Manuel for his recollections of many of the acts and for prompting me to get the ball rolling after months of prevarication.
---
Contents

If you have photos, recollections, set lists, newspaper reports or tapes of the event then email us and we'll add them to the site. Contact us
---
Bands in order of appearance.(l to R)
---
Bands listed below most probably did not perform
| | | | | | |
| --- | --- | --- | --- | --- | --- |
| | | Babylon | Group Therapy. | Clouds | |
---
Bath 69 reviews and recording information
---