The Archive .
---
Big thanks to our sponsor Neil !

For information on today's festivals see eFestivals.co.uk
---
Last update Nov 2018- new pix Led Zeppelin, Keef Hartley, John Peel and Colosseum .
---
Bath Recreation Ground .

June 28th 1969.

After a two and a half year layoff, 2018 prompted me to update as we had a number of new images coming in one after another from Melvin Green, Peter Clinick and Nigel Hall. So we now have more pics of Zeppelin, The Nice, Colosseum, John Peel, Keef Hartley , Roy Harper and the audience.Thanks to all our contributors, you are , as they say in Yorkshire...., champion !

Flyer courtesy Bob Hewish
Links to other sections of the Bath Festival site are at bottom of each page.
---
June 28th 1969.
Fleetwood Mac.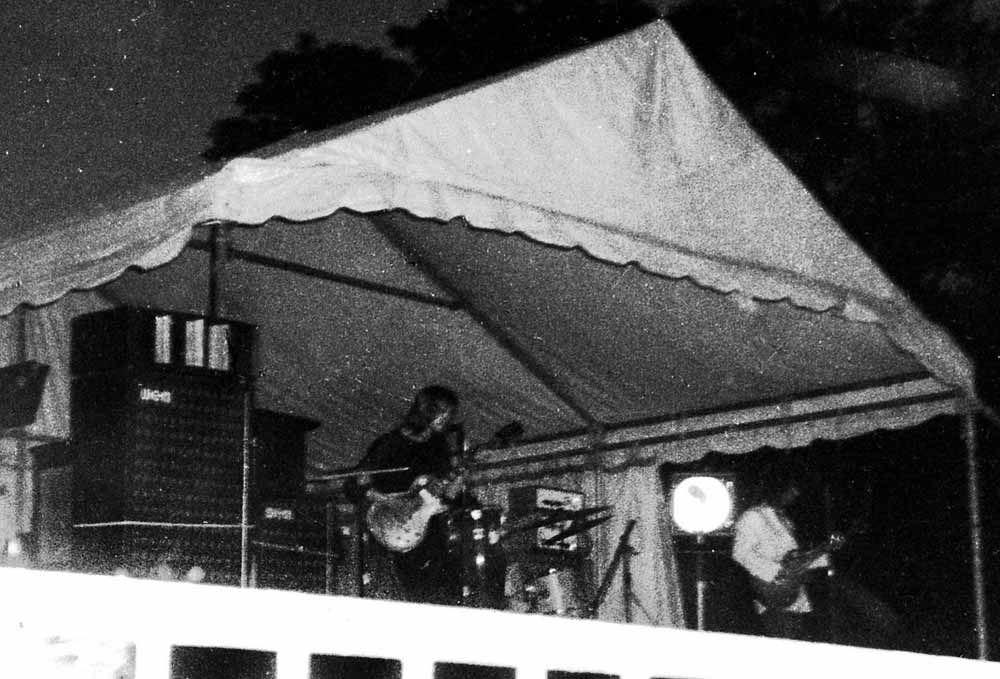 © Al Bye
Derek Manuel remembers :
As they were the headlining band ,Fleetwood Mac closed the show around 11:30pm. I'm positive the photo on the Best of Fleetwood Mac of the band lit with a red light is from the end of this show.
Brian Rowe was in convulsions over the Mac set

Fleetwood Mac closed the show with a mixed bunch of 50's rock songs. I remember it well...I was breaking my neck for a pee and my convulsions blended in well with the dancing. I dread to think how I would have managed wiith 'Man of the World'
Regards
Brian Rowe


Peter Green - guitar/vocals
John McVie - bass
Mick Fleetwood - drums
Jeremy Spencer - guitar/vocals
Danny Kirwan - guitar/vocals

© Al Bye
Recording Details , setlists.
Finally a recording has surfaced of part of the Fleetwood Mac set,
Fleetwood Mac .
Instrumental 6:44
So Many Natural Ways ?( vocals Peter Green ) 2:42
Red Hot Mama 2:42
This is generally the best of the recordings . Very little in the way of audience noise and the sound is quite clean . There is a fair amount of hiss , but relatively in the background once the band gets going. the first track is an instrumental that lasts for six minutes or so but cuts out before it ends. This is a really great track that features lovely interplay between the guitarists but then suddenly dives into reduced volume levels which increases hiss markedly.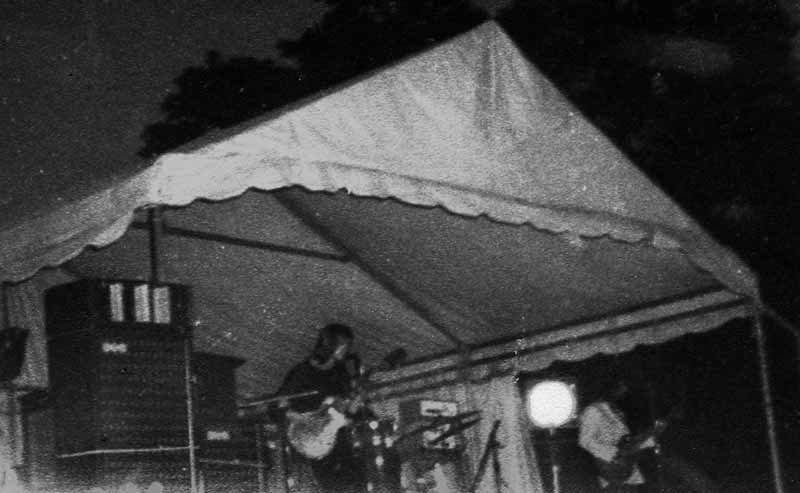 Danny Kirwan takes a solo © Al Bye
At this time Mac were moving away from their blues based material and becoming a Blues Rock band , indulging in a lot of jamming on occasions . They also had achieved chart success with the Peter Green composition Albatross , which seems to have been played at most live shows in 1969. Rattlesnake Shake did develop into an extended jam over the course of the year and into 1970 but since Mac were a band that varied their sets a fair bit, this list below is just an indication of what MIGHT have been played at this show .Its fair to say that quite few of these would have featured at Bath , the Jeremy Spencer stuff is fairly easy to work out for a start, but until a complete tape surfaces , or someone with a good memory can dredge up the exact songs played, we will just have to resort to educated guesses.
Fleetwood Mac songs played in concert between April and September 1969.
Merry Go Round
One Sided Love
Dust My Broom
Got To Move
Sugar Mama
Can't Hold Out
Coming Your Way
Shake Your Money Maker
Albatross
Great Balls Of Fire
Jenny, Jenny
Before The Beginning
Rattlesnake Shake
Reaching For Madge
Danny's Blues
Great Balls Of Fire
Keep A Knockin
If You Let Me Love You
Something Inside Of Me
Jigsaw Puzzle Blues
Stop Messin' Round

Part of this list has been researched from Chrome Oxides excellent Fleetwood Mac pages

Click here to read my 1967 Fleetwood Mac concert experiences and view my Photo Gallery of the Peter Green era Fleetwood Mac.

Contents


If you have photos, recollections, set lists, newspaper reports or tapes of the event then email us and we'll add them to the site. Contact us

---

Bands in order of appearance.(l to R)

---

Bands listed below most probably did not perform

| | | | | | |
| --- | --- | --- | --- | --- | --- |
| | | Babylon | Group Therapy. | Clouds | |

---

Bath 69 reviews and recording information

---