According to some sources, professionally filmed 16mm footage of Zeppelin at Bath was given to the band in the last year or two. Unfortunately it was just silent footage .

There is reportedly up to 30 mins of this but apparently , some of it is backstage footage and , given its now been a number of years since it was reported to be in existence and its still not been shown anywhere, makes me wonder if its actually ever going to surface, I certainly thought until recently that there were not any cams on stage during the show . The Bath video/films crews were prominently featured in many pics and I had assumed that if the Zep set was filmed it would be easy to spot the camera operators onstage .

However, if you look on the left at the still I pulled from the large on stage shot on this page that I had sent to me recently there IS a sound recordist on the right of stage and what looks like a film lens poking out from the guy in the check shirt, its hard to see as there is also the big TV cam which was being used for the other acts directly behind him. He also isn't pointing that camera at the band, but that could be that he was just filming bits of the show.

In the second still I pulled the guy DOES look like he is pointing something at the band , but the image is too in des tinct to make out what. Usually film cams are operated on the shoulder, but some have view finders that you can look down into. The sound operator looks like he IS recording, but getting a quality recording from the side of the stage isn't the optimal way to do things if you have a soundboard to get the mix from in the first place.
I checked with Jake , the contributor of the images and he pulled better stills, which I've reproduced above , you can clearly see that a camera is being held and its probably a Caméra Beaulieu R 16 Angenieux 2-120mm, which is shown below .
However, we do not know how long the crew filmed for , so the questions as to how much on stage footage is in existence is still up in the air.

Of course , because band roadies prevented the festival video crews from filming, the likelihood of any substantial visual footage existing of the set is highly unlikely. Its most likely that a few minutes of the band on stage were filmed using this single camera and much of the film could be the aforementioned backstage stuff. Perhaps we will find out when this new documentary is released if this footage is worth a gander or if it falls into the 'murky and indistinct ' category.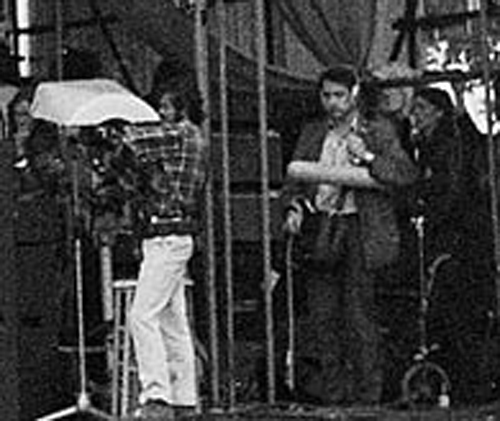 © Jake Matchett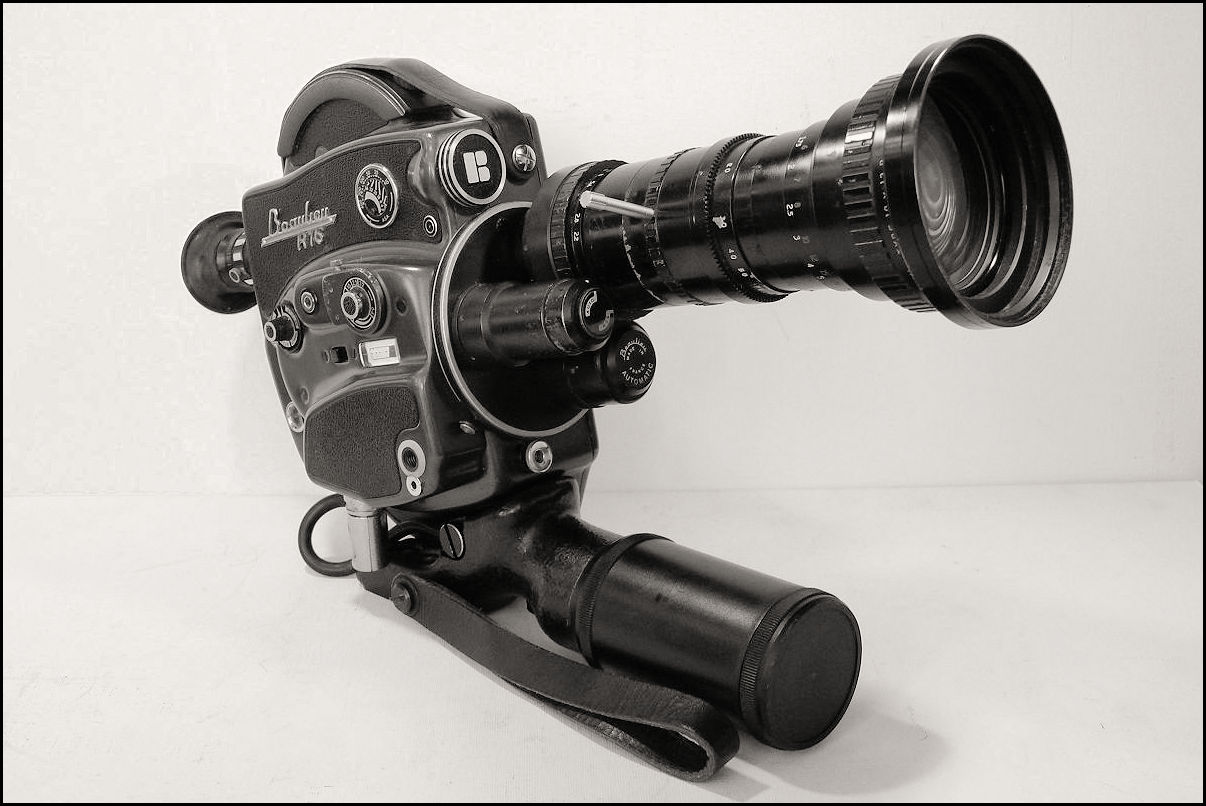 The one account that we have of someone who has seen the film says its dark, but that it could be improved in post production. Unfortunately Peter Whitehead, the director who has the film in his possession, died in 2019 and whether any of the bath footage will make it onto the new Zeppelin documentary is unknown at this time. The reels exist, but will we ever see any of i t ? it couldn't be much worse that what already is out there , likewise any audio recorded from the board would be an improvement over the audience recordings that circulate. However, bands don't usually respond to the demands of their audience , they do what they think is commercially viable and do not like releasing what they deem to be under par quality products, so I very much doubt that we will see the items in their entirety, my expectation is that a few fleeting moments will be doled out to us and the rest will molder in the vault until anyone who attended or performed has snuffed it ........
Its ironic that the bands management prevented filming and recording of their supposedly best ever performance, because they could have made a packet from a commercial release of this show .
If you have additional info , Contact us
Film crew present on behalf of the Bannisters had been seen onstage during Donovans set and they appear to be using a similar camera, mounted on a tripod. you can see them here along with the TVX crew , who were using video cams.
They are a different crew , not the guys onstage during Zeps performance.