The Archive.
Updated Jan 2012 .View at 1280 X 1024 res for best results.
The Who and Friends Roar In.

The Who

The Stranglers

AC/DC

Nils Lofgren

Wembley Stadium , London.

August 18th 1979
---
" The Who Roar In " Wembley 1979 pages
---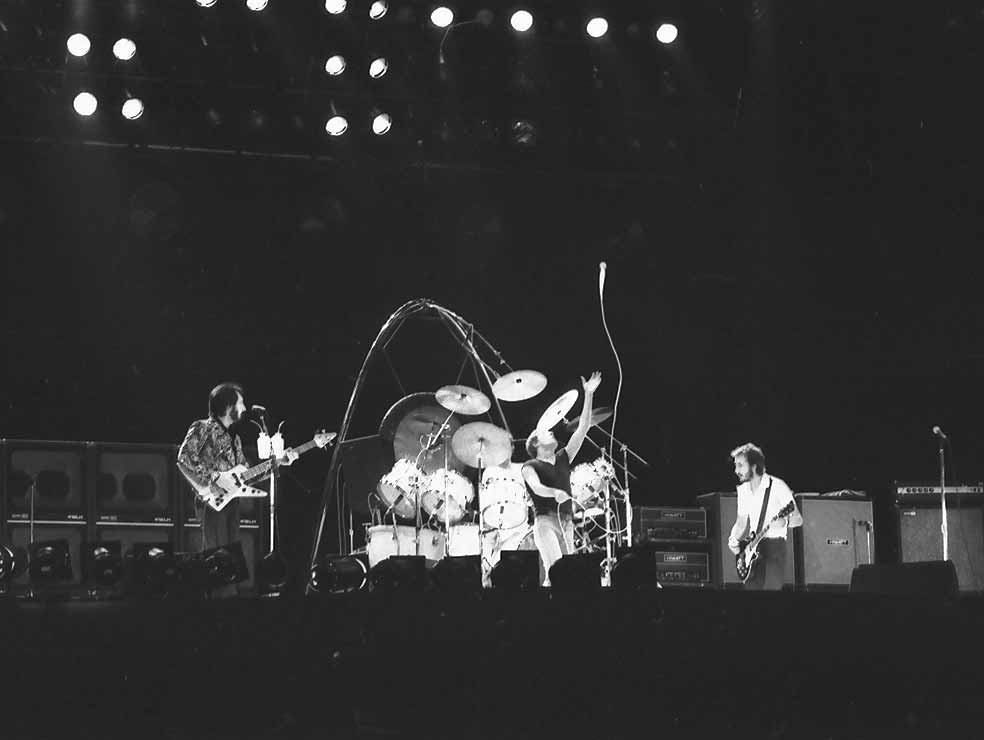 Catch it Rog !
The Who onstage Wembley 1979 © Vin Miles
---
Recordings and Setlists.
Lets just make this clear, we don't know where you could find copies of these discs and if we did we wouldn't tell you . Almost everything is torrented nowadays so they are out there somewhere. We aren't a bootleg advisory service- go look for them yourselves online and whatever you do don't buy them - trade !
Nils Lofgren

August 18th 1979

No setlist or recordings seem to be in circulation, but Lofgren played these numbers a few weeks after in the UK

AC/DC

August 18th 1979

Live Wire
Shot Down In Flames
Walk All Over You
Bad Boy Boogie
The Jack
Highway To Hell
Whole Lotta Rosie
Rocker

Aud audio/film recording is included on the " Roar In"DVD below
The Stranglers
August 18th 1979

Nuclear Device
Genetix
The Raven
Dead Loss Angeles
Baroque Bordello
Tank
Threatened
Shah Shah a Go Go
Ice, Down in the Sewer
Bring on the Nubiles
Duchess
Toiler on the Sea
The Who
Pete sings © Vin Miles

The Who

August 18th 1979


Setlist

Substitute

I Can't Explain

Baba O'Riley

The Punk And The Godfather

Behind Blue Eyes

Boris The Spider

Sister Disco

Drowned

Music Must Change

Magic Bus; Pinball Wizard

See Me Feel Me

Trick Of The Light

5.15

Long Live Rock

Who Are You

My Generation

Dreaming From The Waist

Introduction

Won't Get Fooled Again


Encores:


Summertime Blues

The Real Me

Audience audio recordings and 8mm film are in circulation but are of very poor quality.
---
" The Who Roar In " Wembley 1979 pages
---
Who can help flesh out the festival with reviews , information, recordings and photographs ? e-mail if you can help. Contact us
---