The Archive
Big BIG thanks to our sponsor Neil !

For information on today's festivals see eFestivals.co.uk
---
---
Last updated June 2021 .New photos and recollections.
Best view at minimum 1900 x 1000 resolution or suffer the consequences - you have been warned !

The first Knebworth Rock festival: 7-20-74
---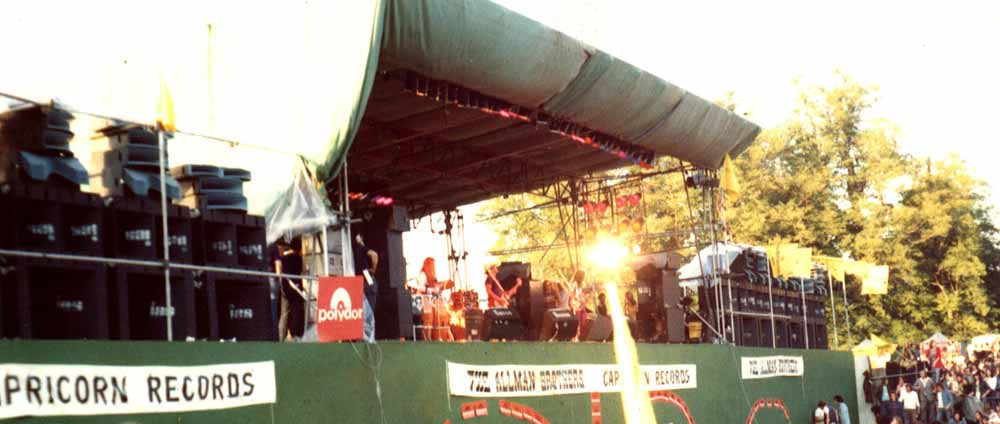 The Doobie Brothers onstage Knebworth 1974 © Bazza
Knebworth 74
Was held on 20th July 1974 , was advertised as the " Bucolic Frolic " and was the first of the mega one day events held at Knebworth Park during the 1970s. It was unfortunately for me the only one I attended, but it also had one of the better line-ups with Tim Buckley, The Sensational Alex Harvey Band , Mahavishnu Orchestra, Van Morrison, The Doobie Brothers and The Allman Brothers.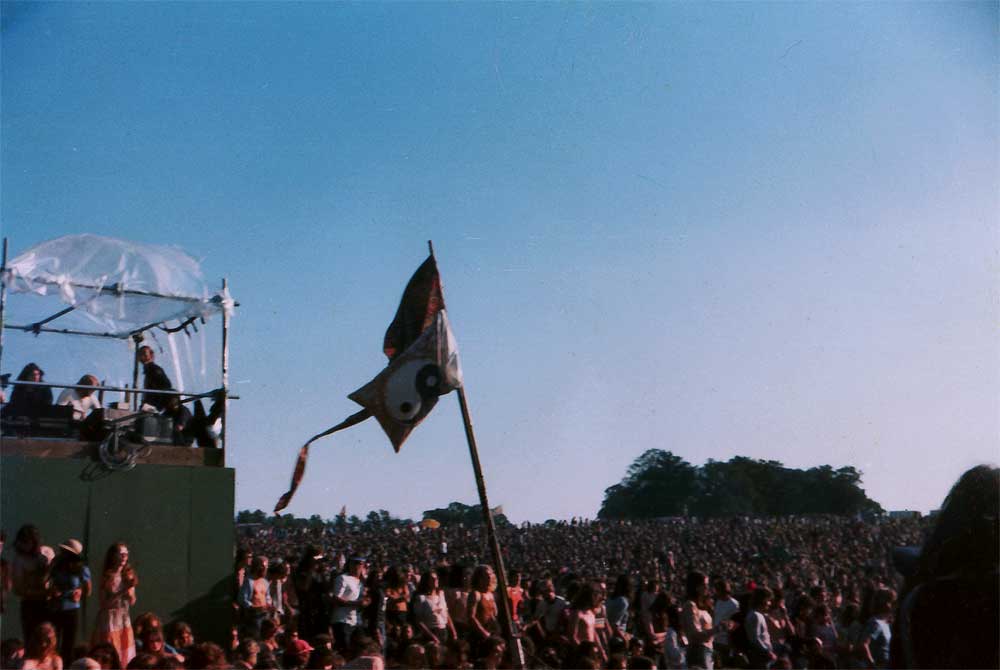 © Nigel Barton
These pages are designed to serve as a memorial to the festival and include details of performances, band personnel, set lists, availability of recordings and where possible, photographs of the performers, site, audience and stage .
Thanks to David Paterson for providing a copy of the program and to Joseph Kolmanski , Nigel Barton ,Tony Brigg, Art Tumelo ,Les Robson, Bazza and Henry Cobbold for permission to use their photographs of the event .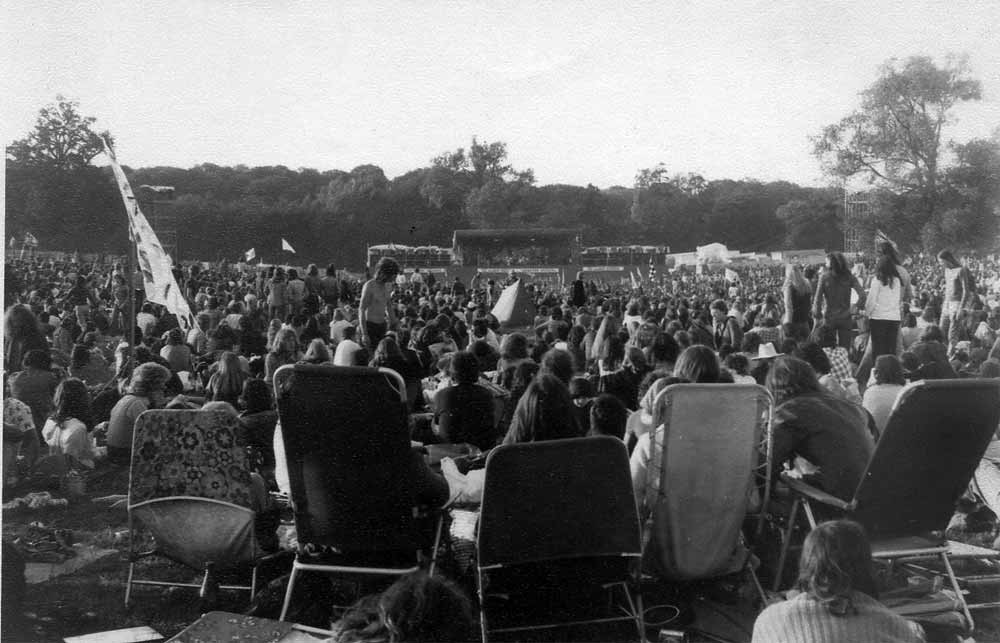 Some folks obviously did not want to rough it .... © Tony Brigg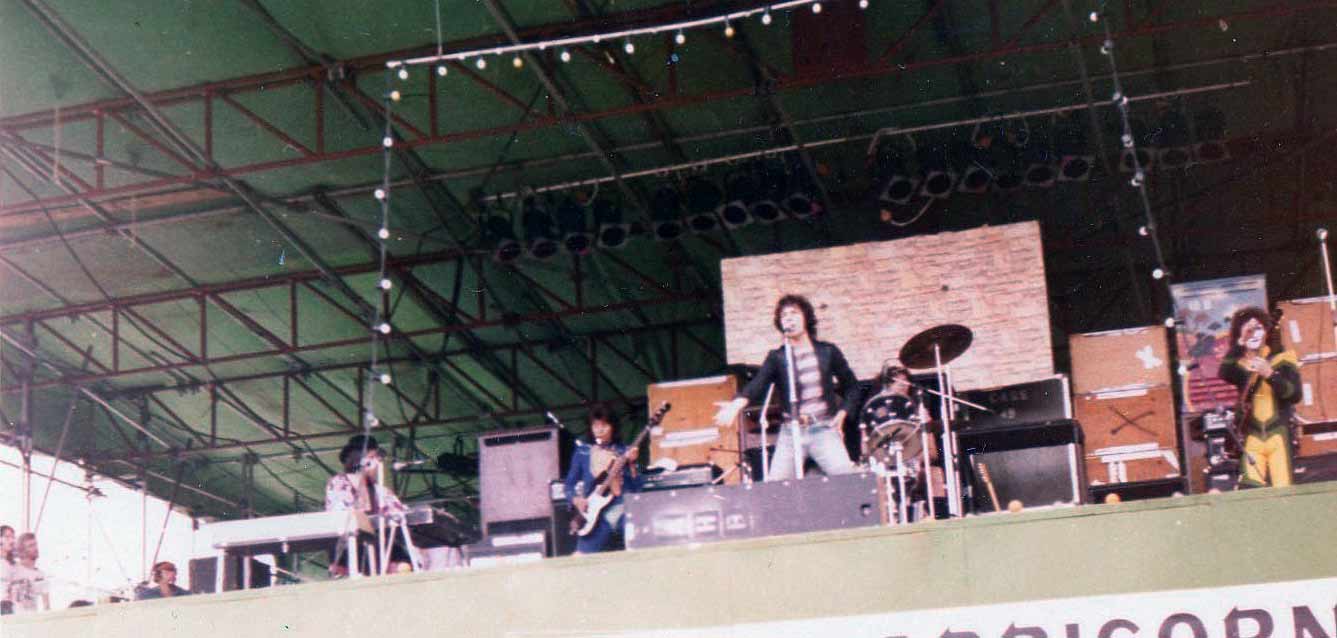 The ever wonderful and utterly SensATional Alex Harvey Band © Les Robson
---
You can purchase replica memorabilia related to this festival Here
NB : The Archive has no commercial ties with Freddy Bannister , we receive no benefits from the sale of these products . This link is provided as an indication of the availablity of these products and is not a recommendation by us as to their quality or content .
---
Contents .
or you can read the individual
Band reviews which also contain recording details, set list and band line up info as well as links to each artist where available..
---
Can we get a witness ?

We have been endeavouring to collect as many recordings of the artists that featured at these concerts as possible, so we can effectively review the performances, provide set lists and band line-ups. Any info displayed on these pages or which is sent to us for review remains the copyright of the contributor and the Archive makes NO PROFIT from its use. The intention is to also display as many personal histories of the festival as possible for the benefit of readers of the site and we welcome all written contributions, no matter how long or short.

If you can contribute in any way, with tapes, reviews , photos or personal histories, please Contact us.

Knebworth Concerts 1974-86
Knebworth links
---