The Archive.
---
View at minimum 1920 X 1024 res or this page will look even worse than it already does. Updated June 2021

---
The Allman Brothers Band. part 1.
I was one of Freddy´s organisation team. There were only 8 of us, including Freddy and his wife. Freddy rented a small house very close to the south end of Hyde Park. Freddy originally wanted to have Led Zep, but since that didn´t work out, then went for the Allman Bros. and the Doobies. I remember reading the Allmans´ contract (as I had studied law, Freddy gave me it to check it) and was amused to see that more than 2 pages were dedicated to what drinks (mainly whisky) should be in the refrigerators at the back of the stage.
Tony Casstles
---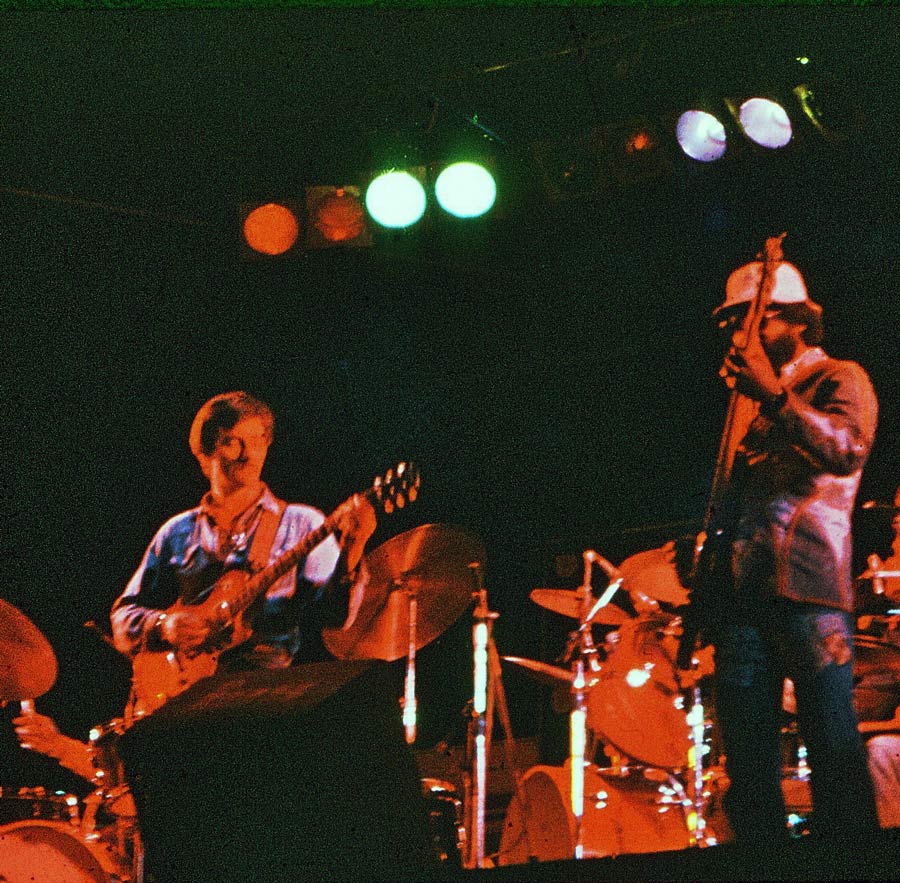 Dickey and Lamar © Art Tumelo.
Photo courtesy of Henry Cobbold, Knebworth House.
7/20/74 Setlist

Wasted Words
Done Somebody Wrong
One Way Out
Stormy Monday
Midnight Rider
Blue Sky
In Memory of Elizabeth Reed
Set II:
Statesboro Blues
Come and Go Blues
Ramblin' Man
Encore:
Trouble No More
Jessica
You Don't Love Me ->
Les Brers In A Minor
Encore II:
Whipping Post

Gregg Allman
Lead vocals, Keyboards

Dickey Betts
Lead and slide guitar

Lamar Williams
Bass

Chuck Leavell
Piano

Butch Trucks
Drums and percussion

Jai Johanny Johanson
Drums

Lastly the band many had come to see - largely on their reputation as a jamming band - The Allman Brothers . Everyone had of course heard of the tragic set of circumstances that had hit the Allman's in the early 70s when guitar genius Duane Allman got himself killed as an offering to the god of motorcycle accidents . Talented bassist Berry Oakley suffered the same fate a year or so later, many say in his grief over Duane's death .
I was a big Allman's fan early on , being fixated on the Fillmore East live Album for quite a while when it first came out , and I was always sorry I had never gotten a look at Duane in the live arena. Not that I would have had a chance as they had never toured the UK when he was alive . However, the band had survived and come through the carnage with some competent new members , Dickie Betts on lead making up some of the ground lost when Duane was offed , but they had lost that unique twin lead sound and now the keyboards were taking more of the slack and it wasn't quite the same.
I suppose I liked the Allman's as I saw them as occupying much of the same territory as my fave band The Grateful Dead. Both bands had shared the same bill in 1973 at the massive Watkins Glen festival , playing to a gi-normous crowd of something like 500, 000. However, although both bands had a reputation for jamming , there were big differences in their approach and musical roots.
Allman Brothers at Knebworth 1974 - part 2.

I have the audience tape of this show ,which has significant distortions -anyone out there with a soundboard ?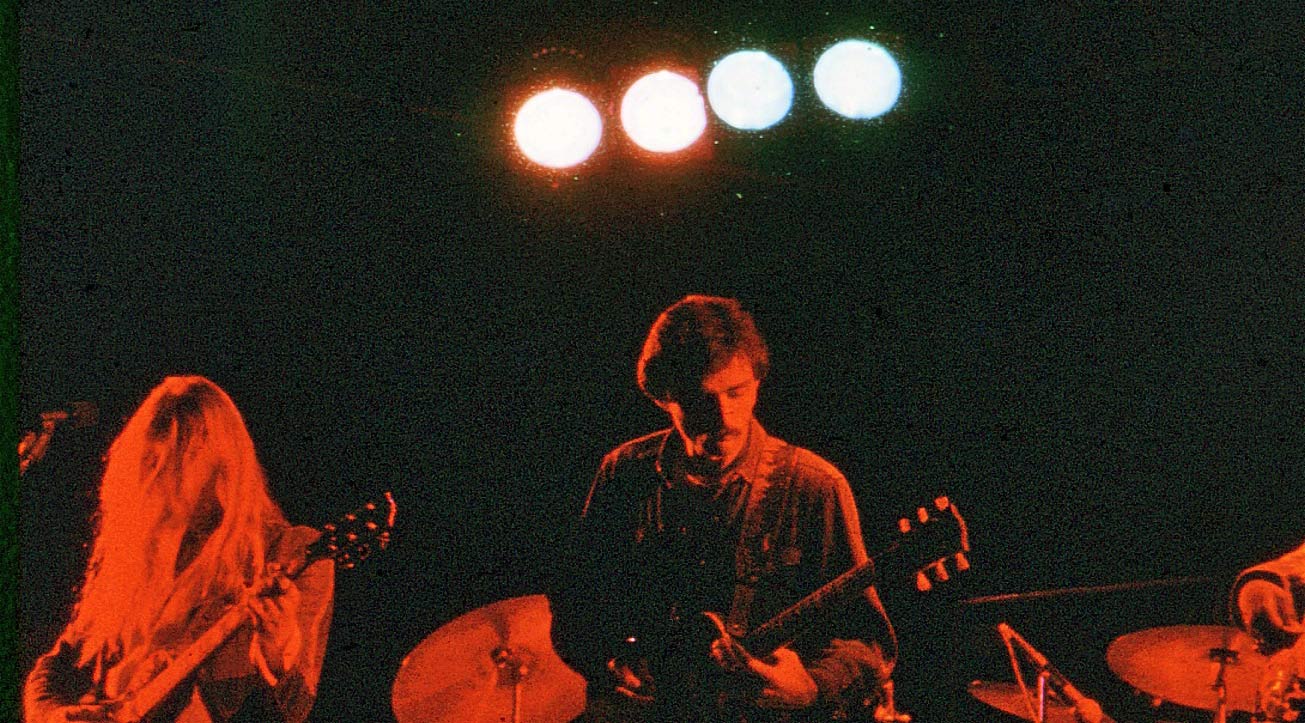 Gregg and Dickey © Art Tumelo.

If you have a good copy of this tape , photos of the show or recollections , let me know . Contact email
---
Contents .
or you can read the individual
Band reviews which also contain recording details, set list and band line up info as well as links to each artist where available..
---
Can we get a witness ?

We have been endeavouring to collect as many recordings of the artists that featured at these concerts as possible, so we can effectively review the performances, provide set lists and band line-ups. Any info displayed on these pages or which is sent to us for review remains the copyright of the contributor and the Archive makes NO PROFIT from its use. The intention is to also display as many personal histories of the festival as possible for the benefit of readers of the site and we welcome all written contributions, no matter how long or short.

If you can contribute in any way, with tapes, reviews , photos or personal histories, please Contact us.

Knebworth Concerts 1974-86
Knebworth links
---