The Archive .
---
Big thanks to our sponsor Neil !

For information on today's festivals see eFestivals.co.uk
---
Last update Sept 2013- new pix .
---
Bath Recreation Ground .

June 28th 1969.

It was a great two months in July & Aug 2008 as we had many new rare photos arrive of bands onstage at the festival as well as news on recordings and film . After many years the information is finally coming in thick and fast, thanks to Al Bye and Lawrence Impey for the new pix .... and almost 40 years to the day , in late June 2009 , more new pics added courtesy of Mike Ware.... and 2012 , five new images courtesy of Mike Bird. Now in 2013, some nice colour photos of Taste and an Unknown band courtesy of Mike Read ....

Flyer courtesy Bob Hewish
---
Keef Hartley Band .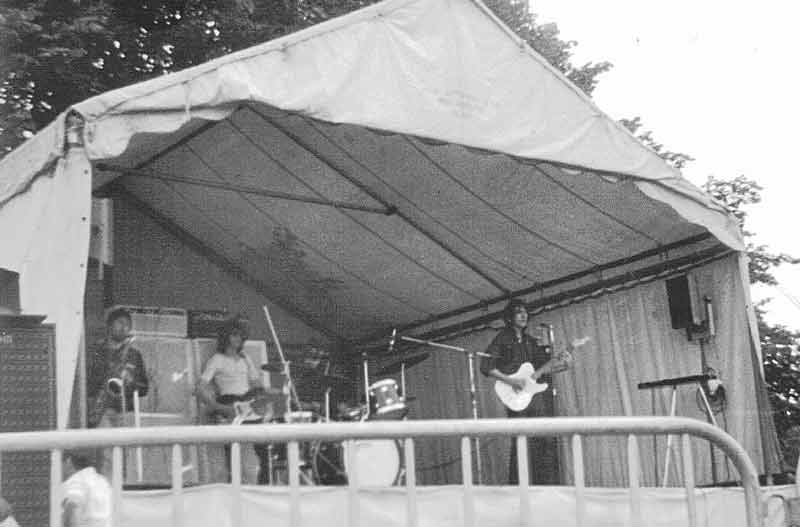 Photos Malcolm Strachan ©
Drummer Keef Hartley was a former sidemate of John Mayall and was a feature in the Bluesbreakers in 1968 , before leaving the famous UK bluesman and forming his own band .
This appears to be the stripped down version that appeared at Bath in 69, at times the band was augmented with a large brass section which gave it a lot of onstage clout , but I doubt if that line-up could have fitted on this tiny stage !.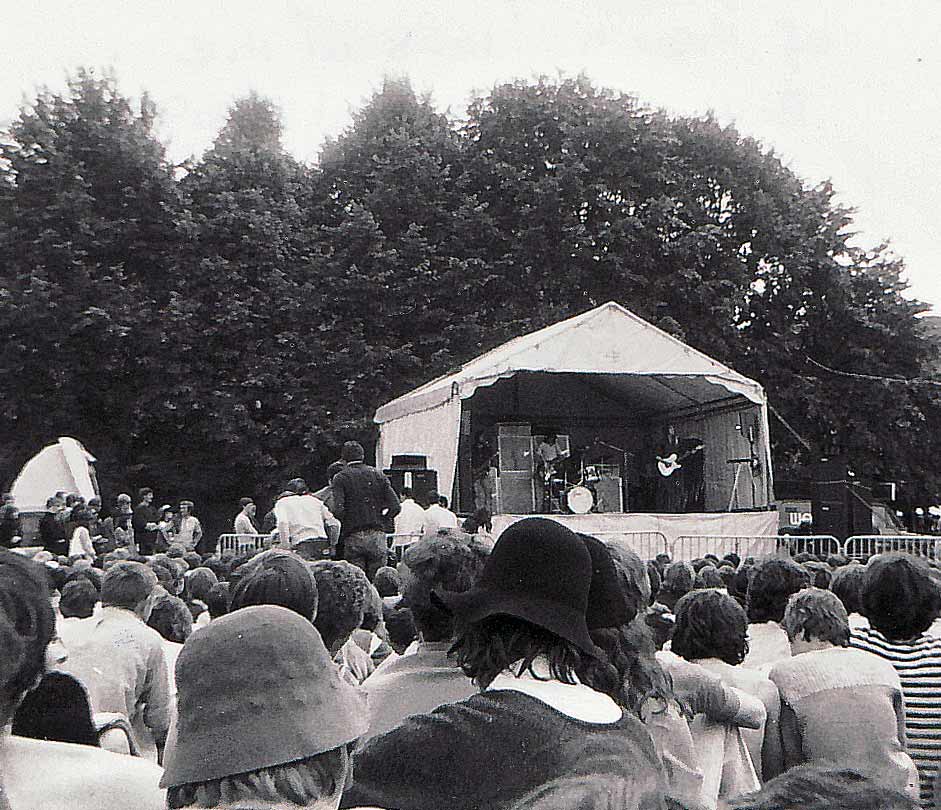 © Mike Ware
If you have photos, recollections, set lists, newspaper reports or tapes of the event then Contact us and we'll add them to the site.

A limited edition of reprints of the 1969 and 1970 Bath festival posters can be bought online here
Rock festival memorabilia from various festivals can be viewed here
The pages below will eventually feature set lists, band line ups, press reports and recollections of the performances as well as links to other sites on the web as they become available. Thanks to Derek Manuel for his recollections of many of the acts and for prompting me to get the ball rolling after months of prevarication.
---
Contents

If you have photos, recollections, set lists, newspaper reports or tapes of the event then email us and we'll add them to the site. Contact us
---
Bands in order of appearance.(l to R)
---
Bands listed below most probably did not perform
| | | | | | |
| --- | --- | --- | --- | --- | --- |
| | | Babylon | Group Therapy. | Clouds | |
---
Bath 69 reviews and recording information
---