The Archive.
View this site at 800 x 600 resolution or higher for best results. Last updated 7th November -2001
---
Landslide at Windsor 1974.
Many thanks go to Jeremy Browning for sending in his photographs of the 1974 festival performance by his band Landslide. Jeremy writes
I was the singer in the band, and took the photos. That's Ollie Marland on guitar (now with Tina Turner, I believe), Clive Kirby on drums, Mick Tauben on 2nd guitar and Barny Connell on bass.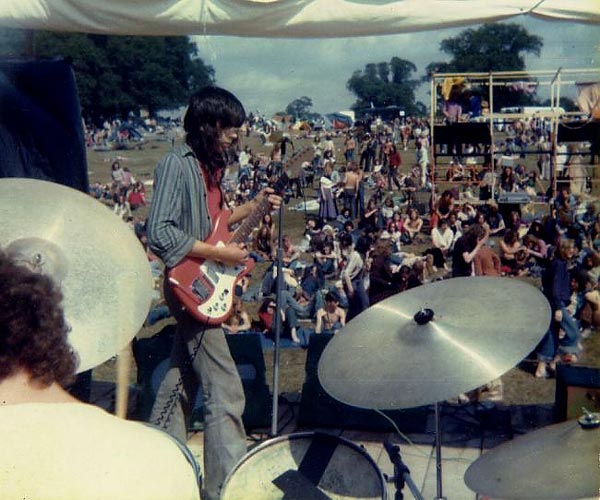 Ollie Marland and Steve Kirby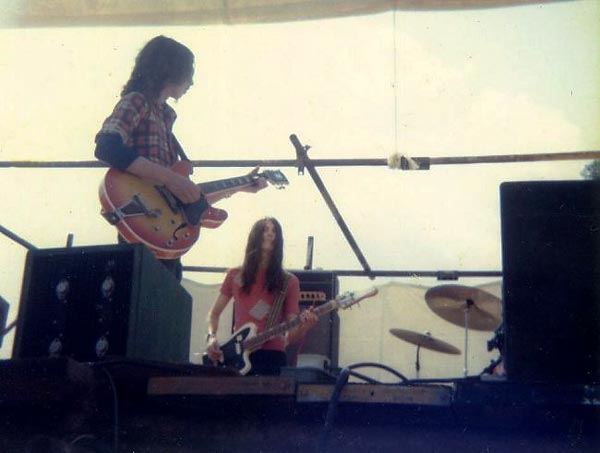 Mick Tauben guitar and Barny Connell bass.
---
If you can contribute any memories, documents , photos or details of bands and recordings from Windsor, please
Free Festival links.