The Archive.
---
Big thanks to our sponsor Neil !

For information on today's festivals see eFestivals.co.uk
Last update Dec 2013
New photos of Glasgow. New Charlton recollections. Formatted for view at 1280 x1080 res or above .
The Who

Put the Boot In .

The Valley. Charlton Athletic FC

5-31-76.

Celtic Football Club Glasgow

6-5-76

Swansea City Football Club .

6-12-76

The Who, Sensational Alex Harvey Band ,Little Feat, Outlaws,Streetwalkers ,Widowmaker .
---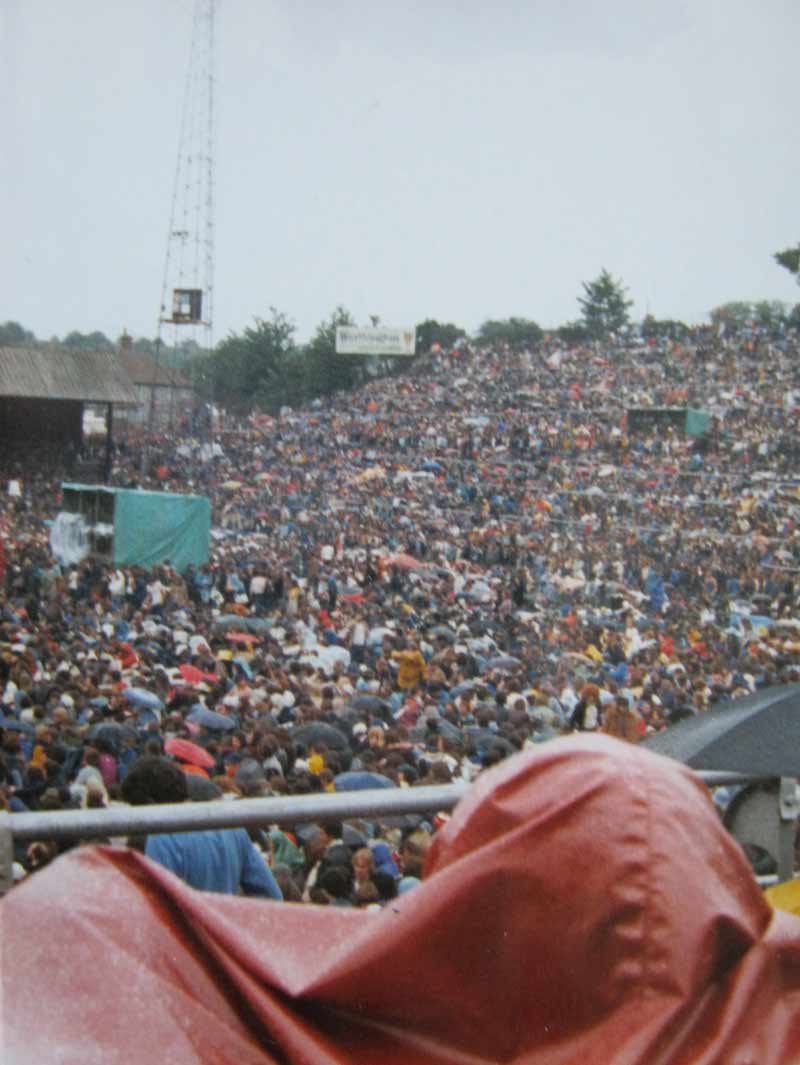 We, wet, wet ....© Brigette Grundy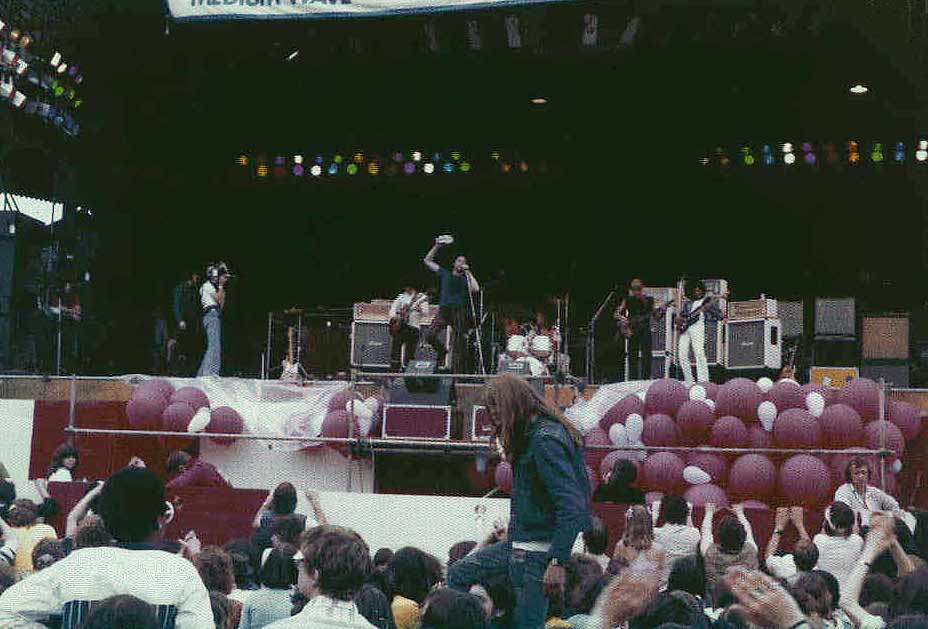 Streetwalkers onstage at Charlton 1976 © Nick Gough
The Outlaws onstage at Charlton 5-31-76 photo© Jeff Cupit.

Three one day stadium festivals hosted by the Who and the last of of two epic gigs at Charlton for the band . Once again there was violence and a great deal of confusion at the London venue due to forged tickets and gatecrashers. Many with legitimate tickets could not get in , but were given a free bus ride to the Swansea show as compensation.

Crowd behaviour at Glasgow and Swansea appears to have been far better then that at the Charlton show, although The Streetwalkers were bottled off at Celtic Park.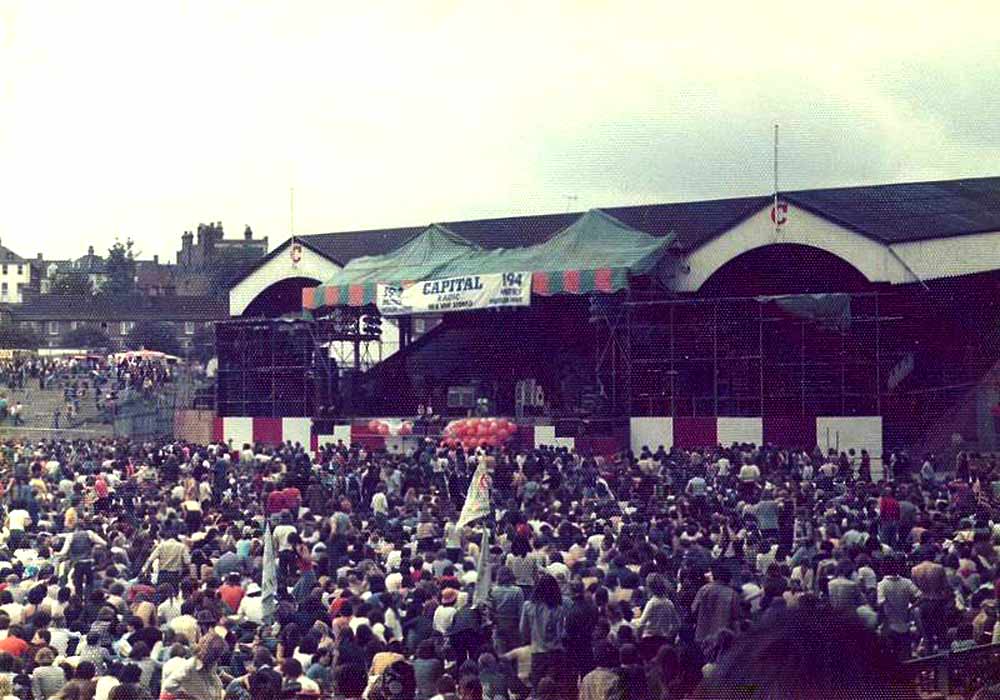 The Charlton stage © Des Hurrion
If you have any memories or info that we can use on the site, please don't hesitate to contact us so we can document these three shows more fully .
---
---
Any info to add ?-well don't just sit there , Contact us
---
Back to the main Archive.