The Archive.
Big thanks to our sponsor Neil !

For information on today's festivals see eFestivals.co.uk
Updated July 2021 view at 1920 x 1024 for best results
---

The Reading Rock Festival.
Richfield Avenue.
Reading
August 22-24th 1980.
---
Reading Rock Photogallery 6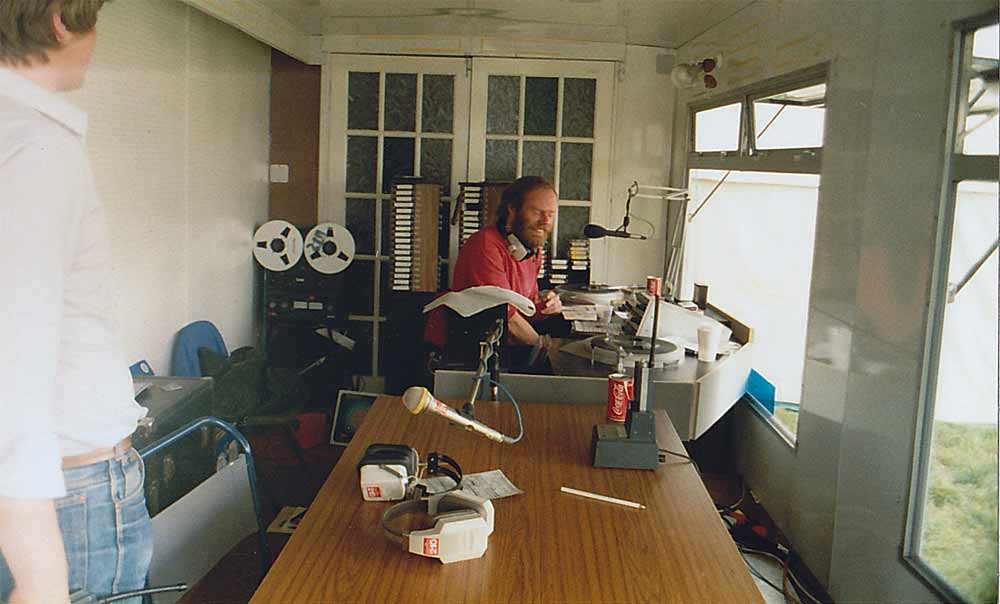 Whispering Bob Harris spins a few Des O'Connor discs for the assembled multitude © Paul Rushmer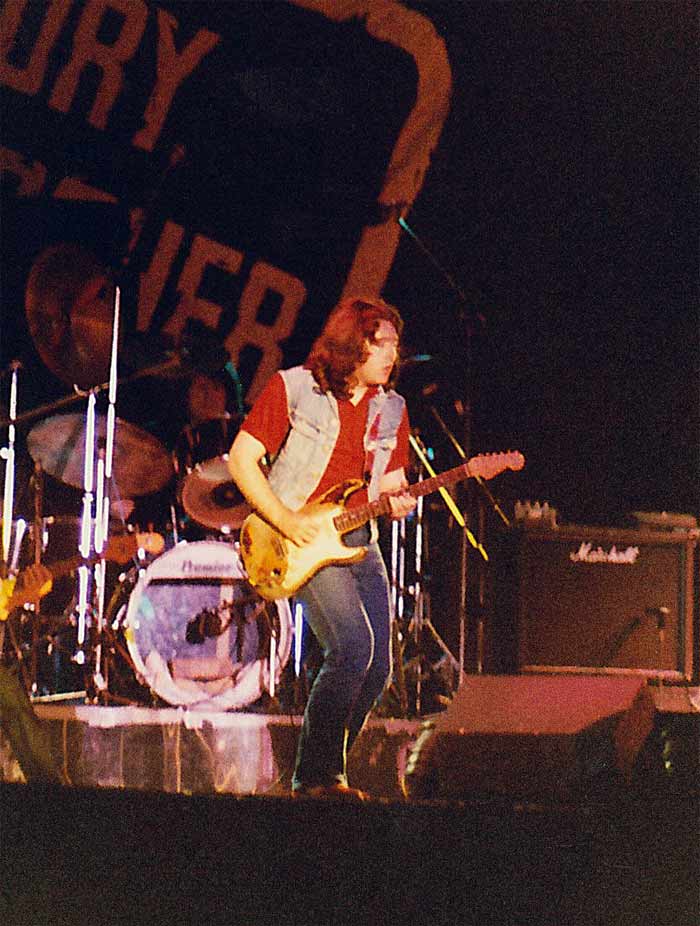 The late lamented Rory Gallagher © Paul Rushmer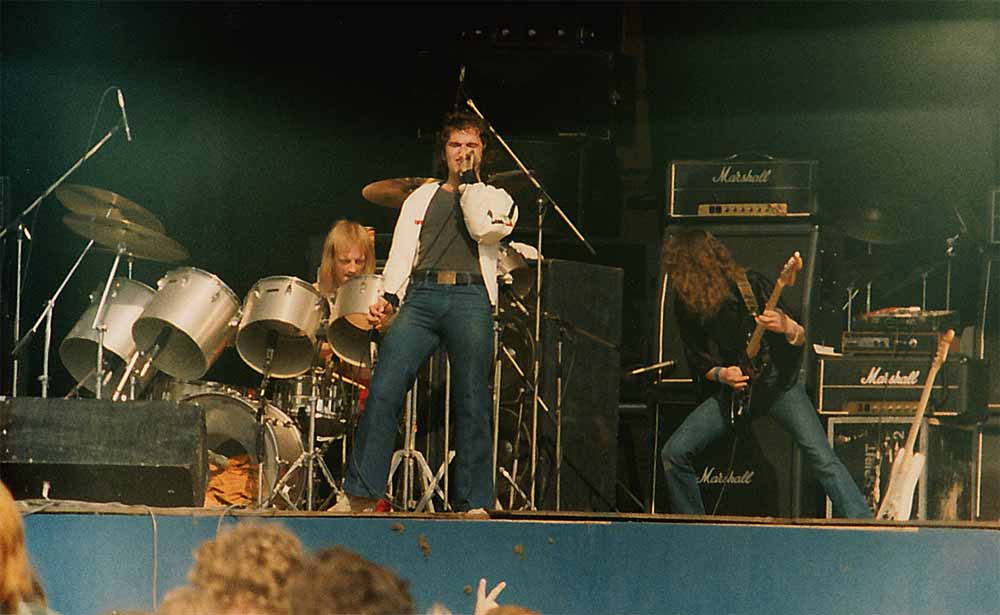 White Spirit © Paul Rushmer
It was 30 years ago this bank holiday weekend myself and friends went to the Reading rock festival. We talked with fond memeories of the event and did a search for photos etc.
I'd like to inform you of a miss-named photo in your gallery six. Underneath the photo labeled "the late lamented Rory Gallagher" sits a photo labelled "Magnum". This is in actual fact "White Spirit". It features on drums the late and great friend of mine "Greame "Crash" Crallen". Bruce Ruff, vocals and of course the now Iron Maiden guitarist "Janick Gers".
We went particularly to support our friends White Spirit as this was their first major festival. What a history in photos you have. Fantastic.
Phil Reay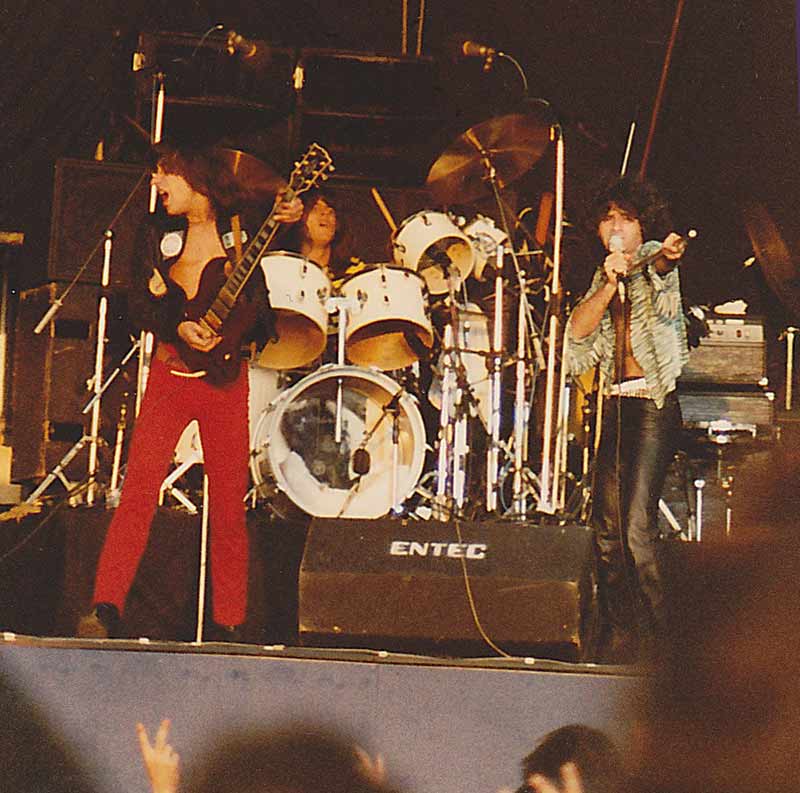 Krokus © Paul Rushmer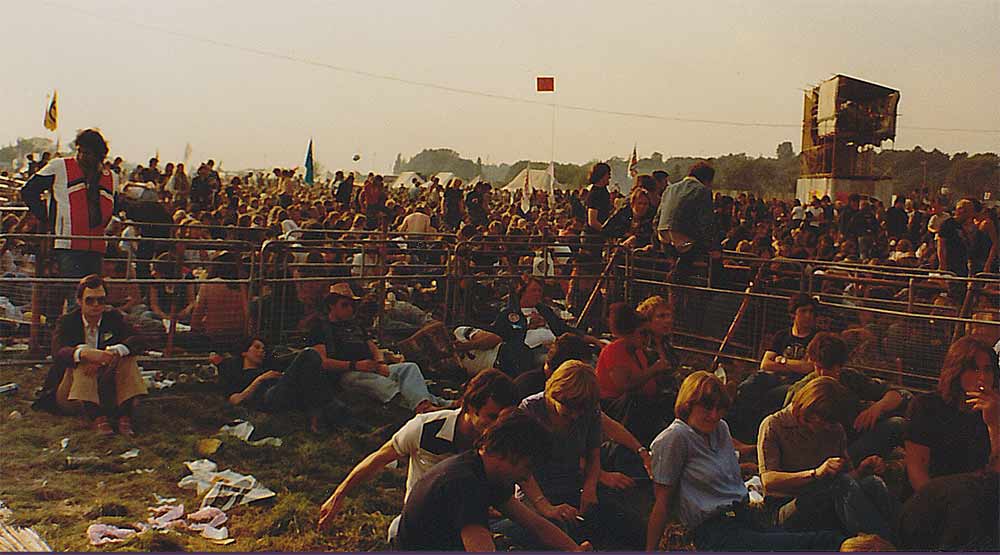 Der crowd © Paul Rushmer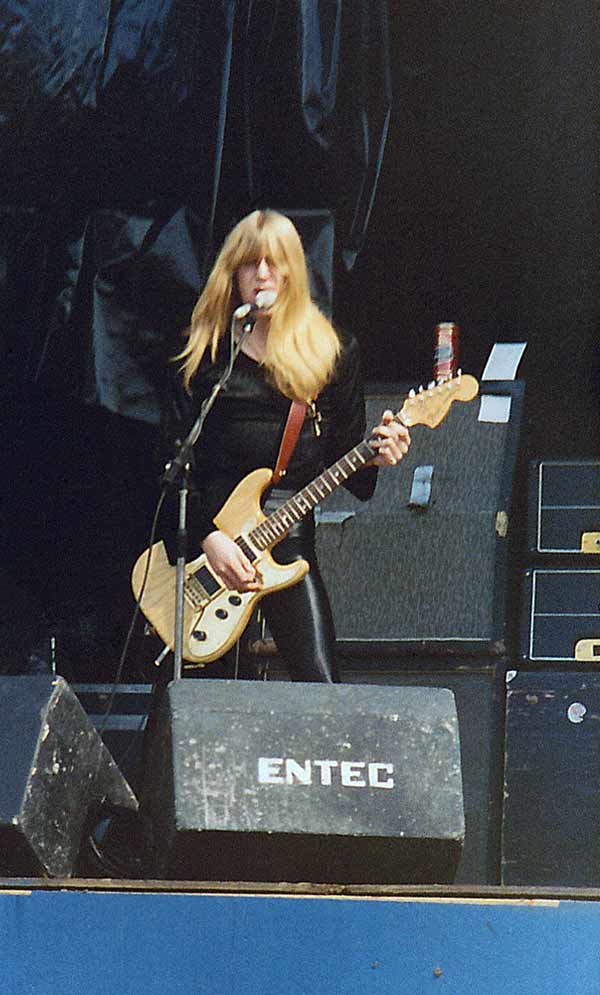 Angelwitch © Paul Rushmer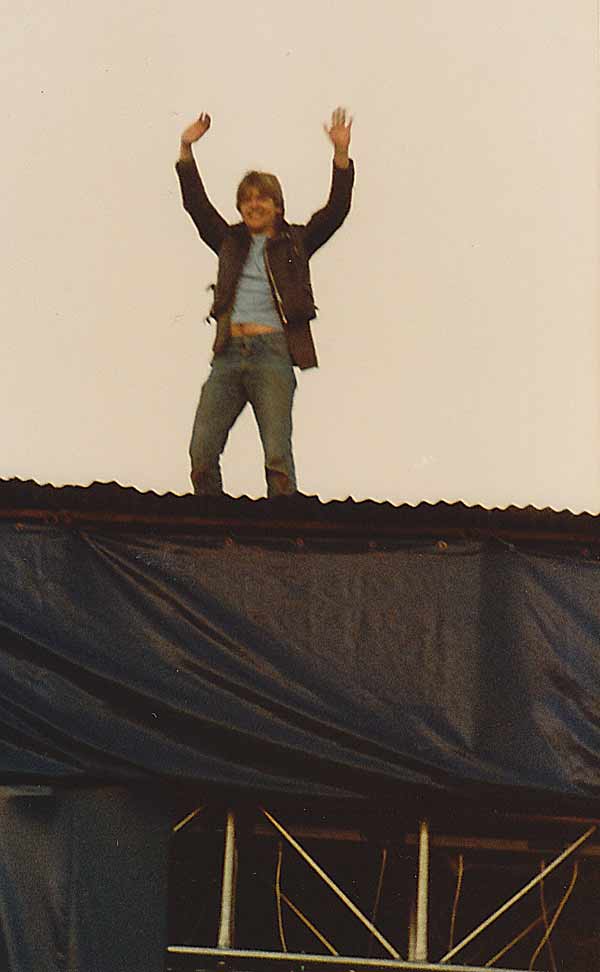 The Roofdude © Paul Rushmer
---
---
Reading 1980 pages
Thanks to photographer Alan Perry for allowing us to use his excellent photos of Reading 1980, you can purchase copies of these pix at his website where he has oodles of top photos of metal bands from the 70s to the 80s
---
The early festivals.
You can find out the complete line ups of the first festivals if you follow the links below .
Festivals 1965-1990
Most of these have fairly complete documentation .But new contributions of any sort are always welcome regarding any of the festivals.
---
This site is non profit making , its a site for die-hard fans- and run as a source of information for those interested in Rock music of the past .We are completely against the sale of bootlegged artefacts , especially musical ones .We attempt to obtain permission to use articles and photos wherever possible, but on occasions , due to the age and obscure origin of some items , we have not been able to ascertain the owner of the copyright .It is also possible that occasionally we are sent material from sources that assert that they own the copyright of material, but their claims are spurious - If you see any material on the site that you believe you own the copyright of - please send us an e-mail with proof that you have ownership of the image and we will remove the offending item from the site immediately.
Contact us

---