The Archive.
Updated June 2021
This page dedicated to the memory of ALAN DICK (18yrs) and LANDON PETER SIGGERS (20yrs) who died at the festival..
---
Iron Maiden

Kiss
David Lee Roth
Megadeth
Guns N 'Roses
Helloween
Bailey Brothers

Neal Kaye


Castle Donington Raceway.

Derbyshire .UK.
August 20th 1988.
---
---
" don't fuckin' kill each other "
Axel Rose addresses the audience during the Guns N' Roses set.....
Photogallery.
Part of the crowd Donington 1988 © Gwyn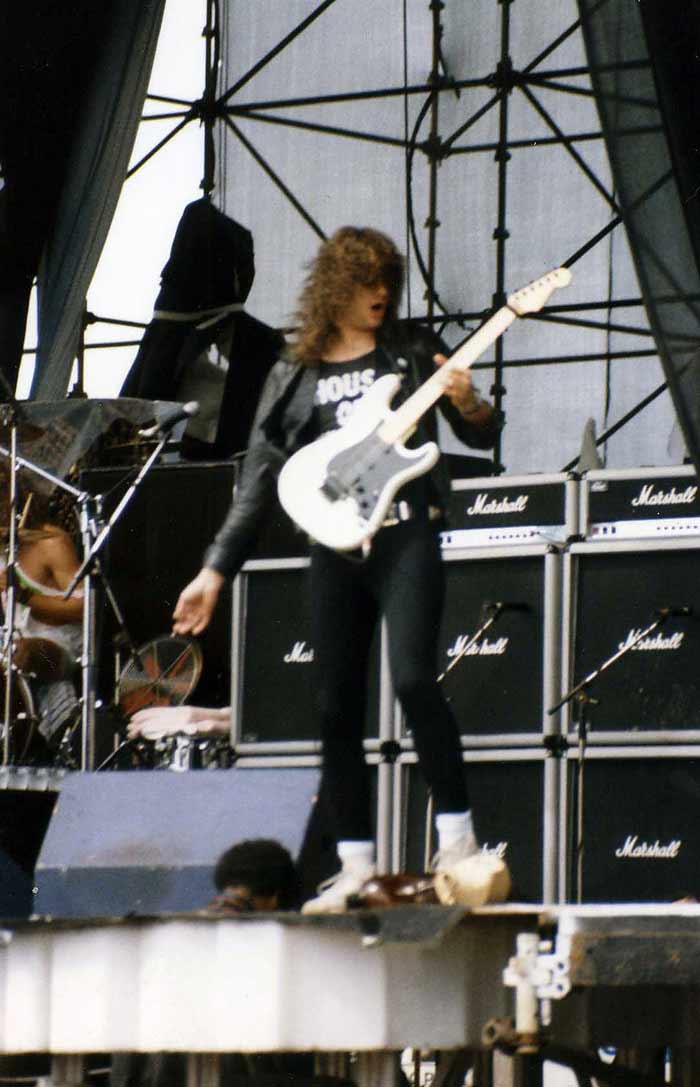 Helloween © Eddie Edwards.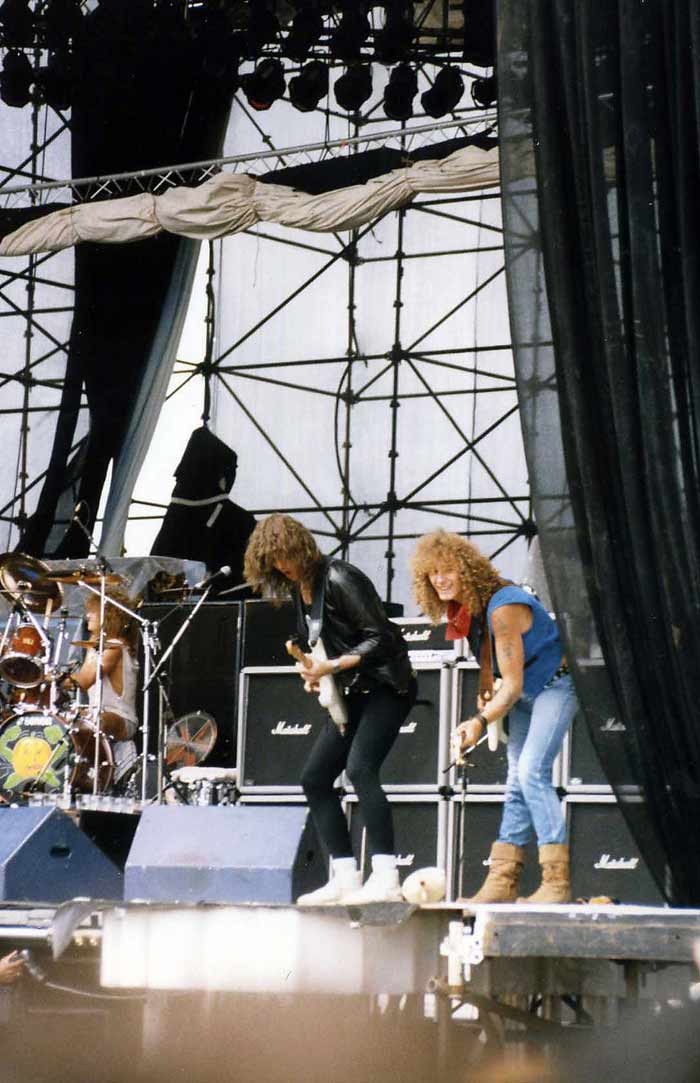 Helloween © Eddie Edwards.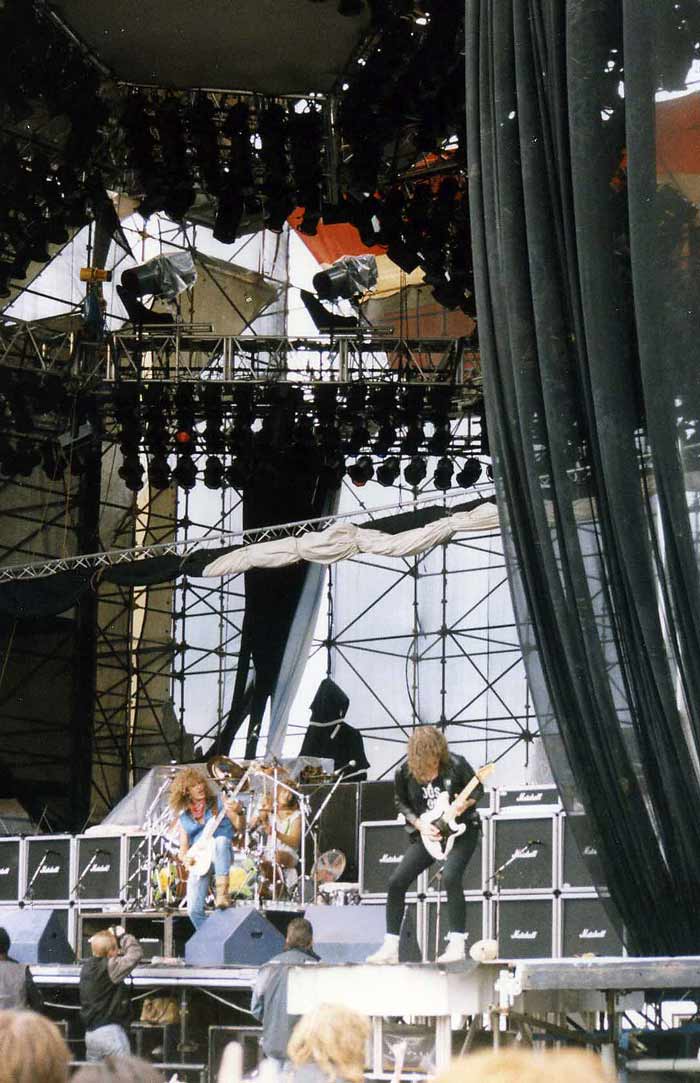 Helloween © Eddie Edwards.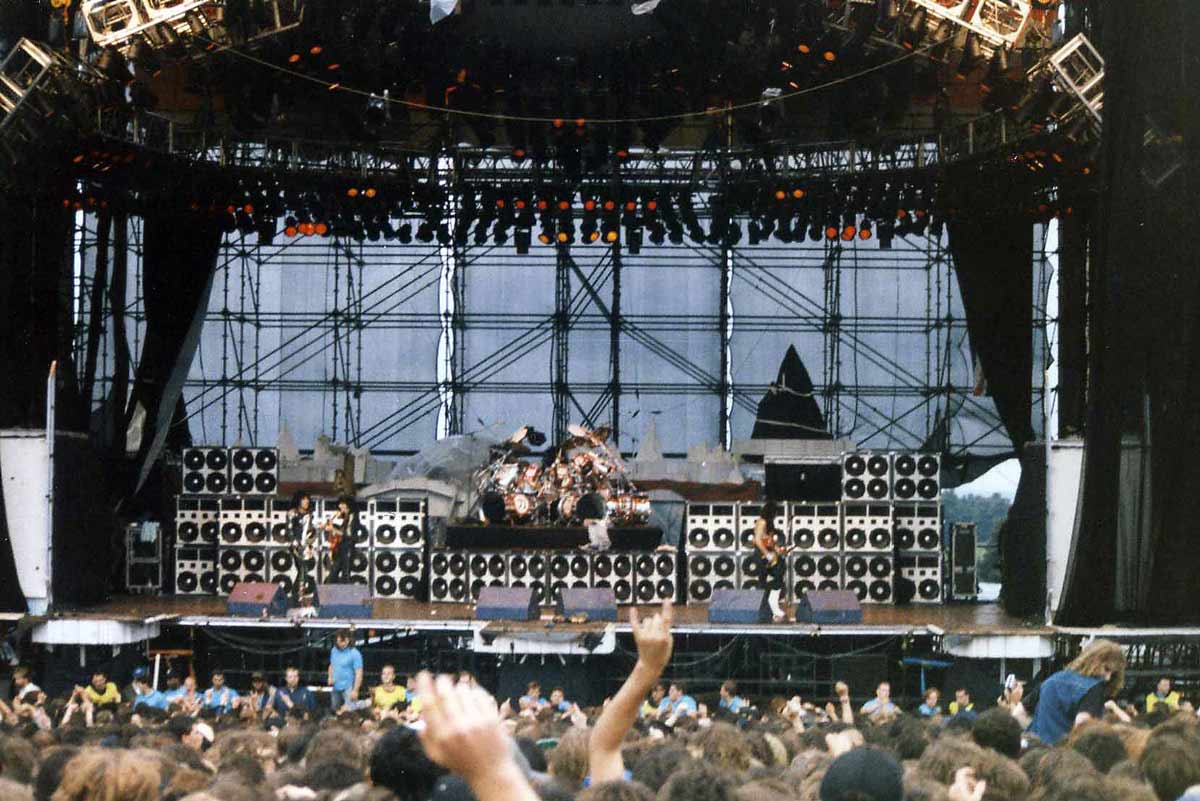 Kiss © Eddie Edwards.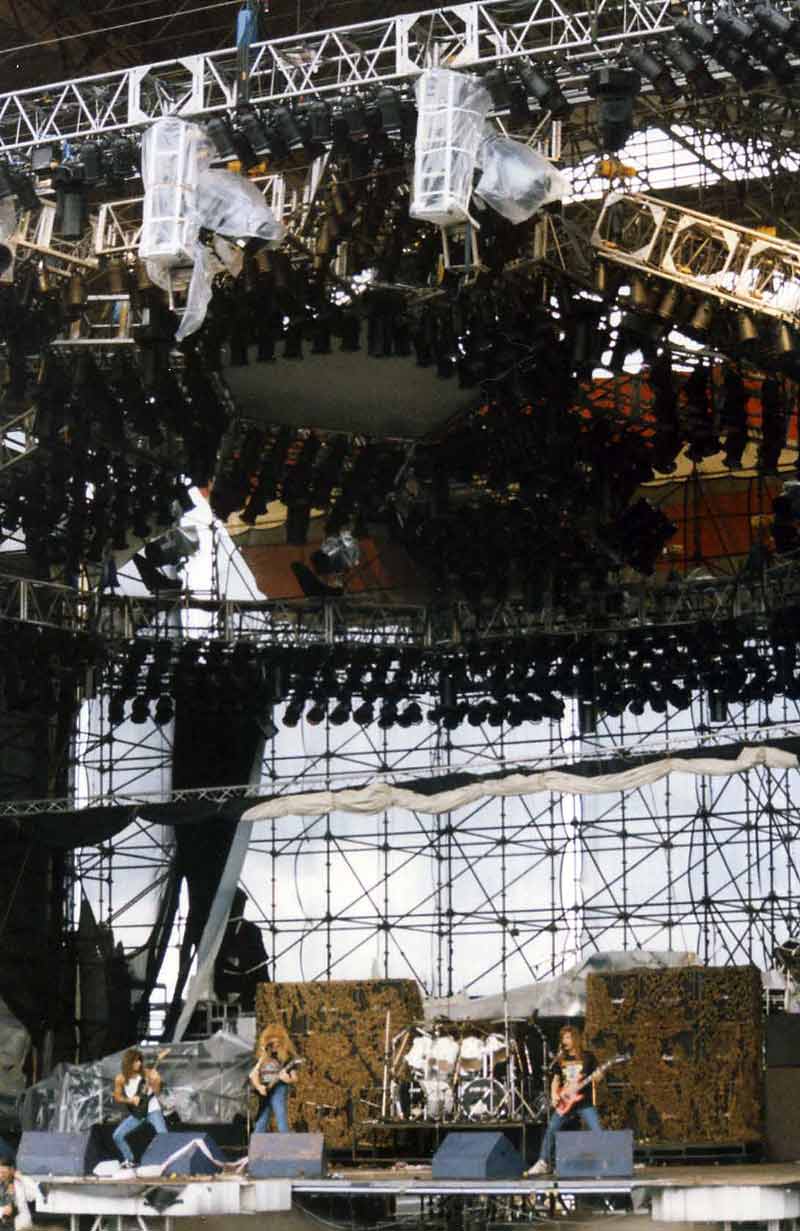 Megadeth © Eddie Edwards.
| | |
| --- | --- |
| One of the bars at Donington 88 | One of the drunks ... |
| | |
| --- | --- |
| Slash gets it on .... | I feel sick ...... |
Iron Maiden
---
Can we get a witness ?
We need more info on this and the other Donington festivals, most especially more photos and personal recollections so c'mon head bangers, get yer photos out and fire up what's left of the aging brain cells .Send your recollections and scans to us NOW ! !! Contact us
---

Watch this space for more Monsters of Rock pages to be added in the next month or two - we will eventually go up till 1996, meanwhile if you have material from any years up to 1996 , send it along and we will add it as we build the pages.
Free festivals of the 70s and 80s