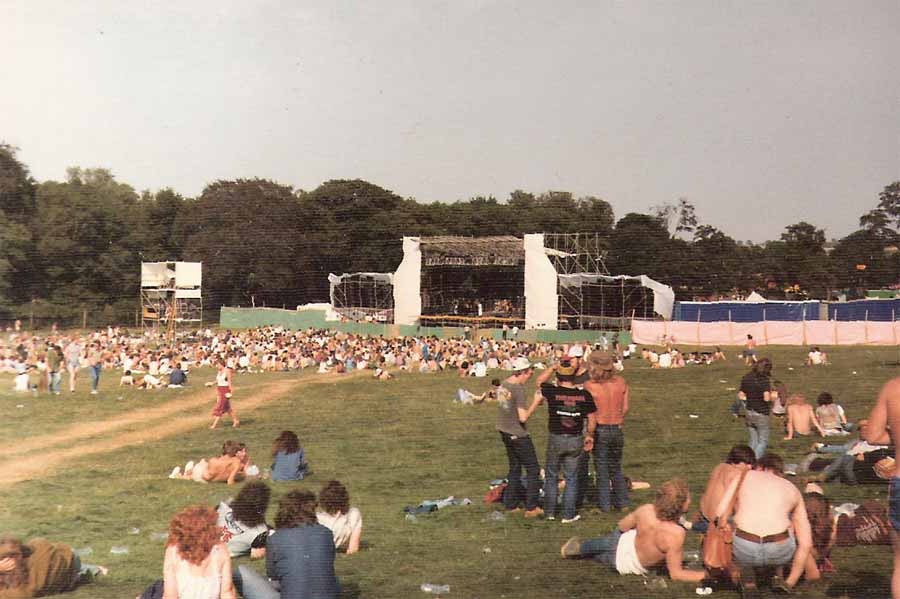 The arena- Nostell Priory 1984 © Noddy Guevara
visit Noddy's Flickr site to see many more photos and larger versions of Festivals of the 80s
Photographs and Recollections.
The most memorable festival for me was Nostell Priory in 1984. I believe Reading was cancelled at the last minute, so a few of the bands came north to a little festival on the outskirts of Wakefield, but there was very little announced in advance about which bands were on and as it was last minuet the ticket prices were still very low (£3.50 for the day if I remember correctly)
As a 17 year old I was really into Thin Lizzy and Marillion, and didn't know that Marillion were headlining and that Phil Lynott's Grand Slam were also on the bill (I think that Alvin Lee was also on the bill) until we were on the bus heading to Nostell Priory.
TD
---
Nostell 84 was just as good as 1982 , as I'd bin into Van since the early 70's (thanks to my older brother),and for a lota other different reasons, obviously The Covoy helped, and what they were selling (cheap). I remember the Hash toffee (only cos we bought the guys stock on the monday to take home) never quite got the same taste after many years of my attempts of baking. Oh and I think it all got eaten before we got home! Hull (only an hour away. Ha) We were a much bigger contingent in 84 as we had told everyone how good 82 was, I can remember going to a truck selling tea and ready rolled joints, served by a naked lady, very polite she was, and had lovely boobs. Ive got some photos, and will post them on.
Thanks for the memories.
Nostalgic.
Sharon