The Archive.
Updated Jan 2015 view at 1280 X 1024 for best results
---
"Penwith '83 Festival"

Nr St Ives , Cornwall.

Aug 30th 1983

Meatloaf

10CC

Chuck Berry

Aswad

Renaissance

The Opposition

Sid's Taxi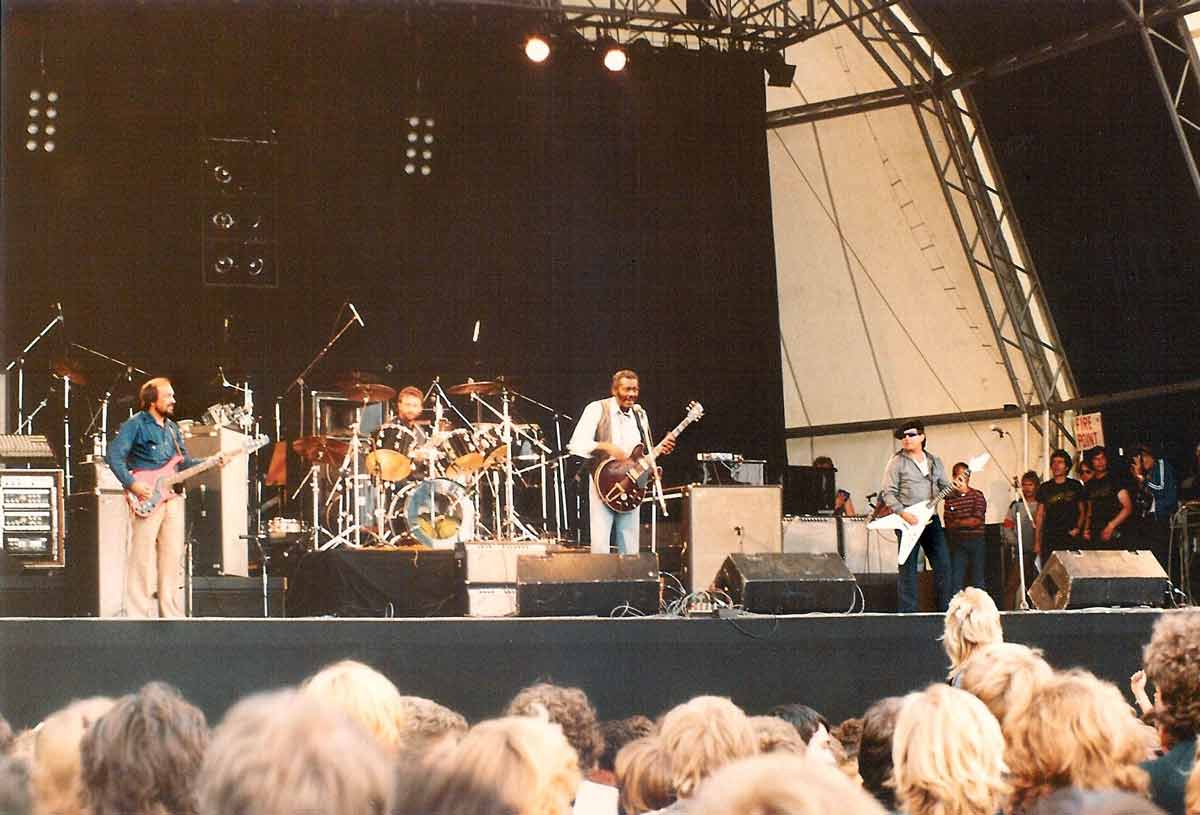 @ Greg Watts
Back in 1983 my girlfriend Claire and I had arranged our holidays to coincide with the Reading festival, after which we intended to carry on to Cornwall for a fortnight under canvas. We met someone who told us that there was another open air concert taking place in Penwith in Cornwall which was happening on the Tuesday after Reading.

Tuesday seemed like a strange day to organise a concert but seemingly the promoters reckoned that they would get a spin off from Reading and people would take in both. Happily for us they were wrong. The organisers had estimated that 30,000 people would turn up for the event, on the day only about 5000 appeared.

The day started well for the punters when the traders started selling off food and drink at half price so as not to be left with it unsold. It was a glorious day and the arena was empty. We were able to sit 20 yards from the stage to watch the bands, it was like having them play in your living room. These were not unknown bands, but one of the best one day line ups I have ever attended:- Aswad, Chuck Berry, Renaissance, 10cc, and Meatloaf. As the night drew in bonfires began to appear; the smoke from which made the Laser show look great (Laser shows were new and cool in 1983). And all for only £15.

As I remember it, because of the lack of people, the organisers could not give the performers their full fee. Most of the bands accepted this and agreed to play... except for Chuch Berry who threatened not to take to the stage. After a long wait he eventually appeared and fueled by cut price scrumpy the small audience had a great day.

Ian Mutch
Arbroath, Scotland
| | |
| --- | --- |
| | |
| | |
| --- | --- |
| | |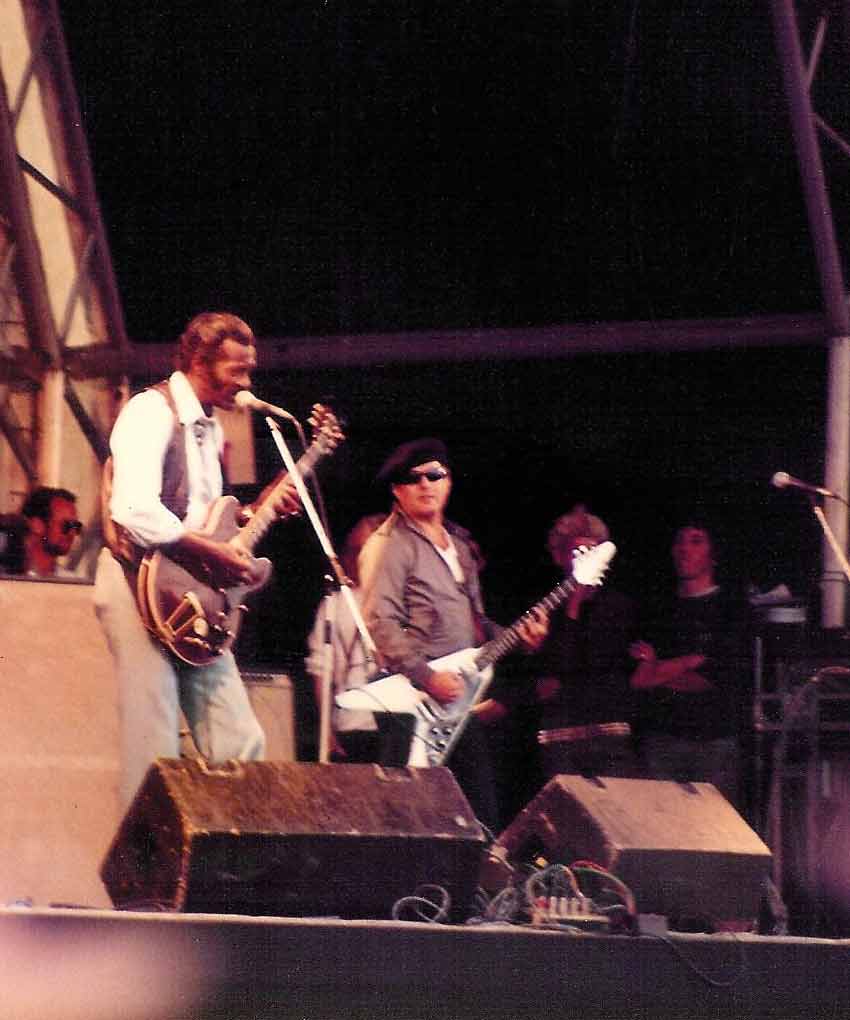 @ Greg Watts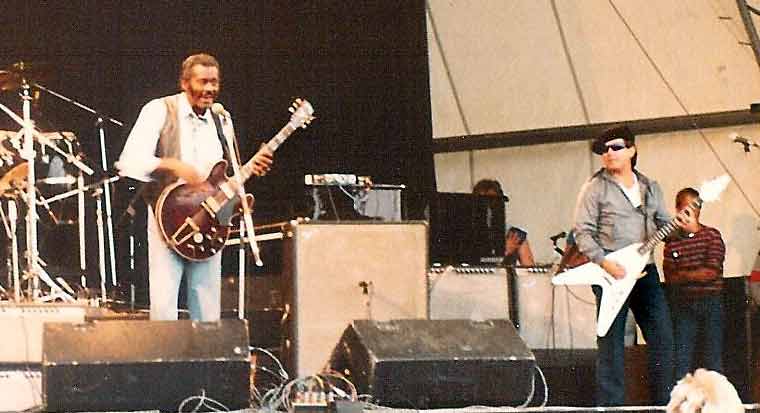 @ Greg Watts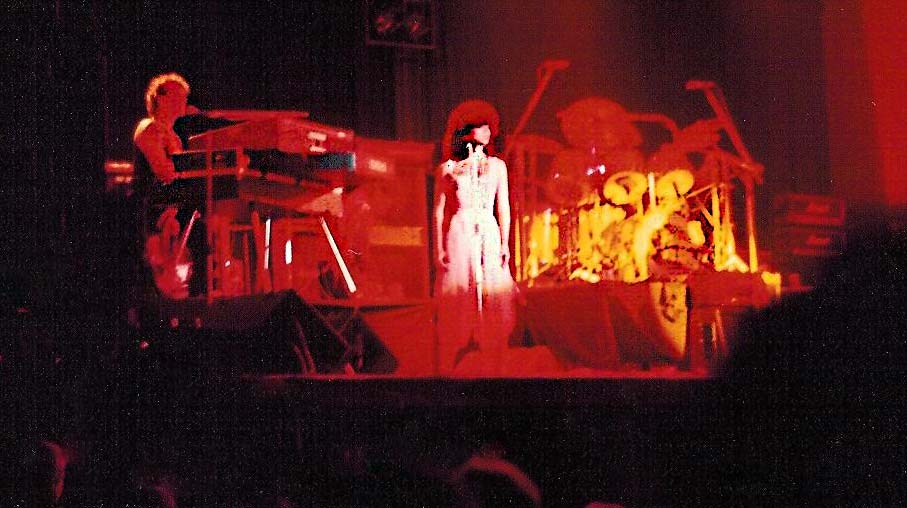 Meatloaf @ Greg Watts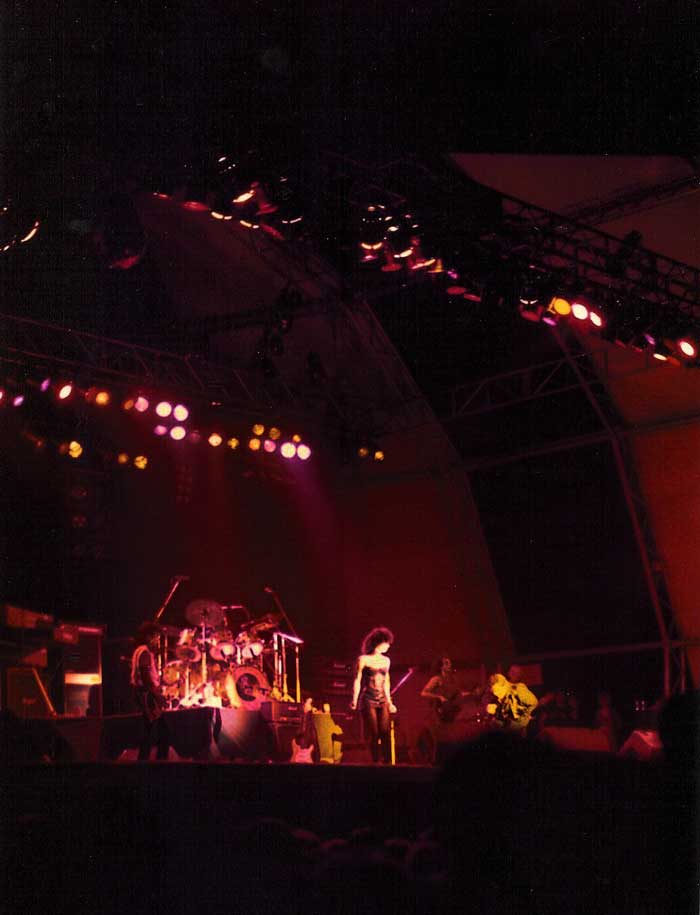 Meatloaf @ Greg Watts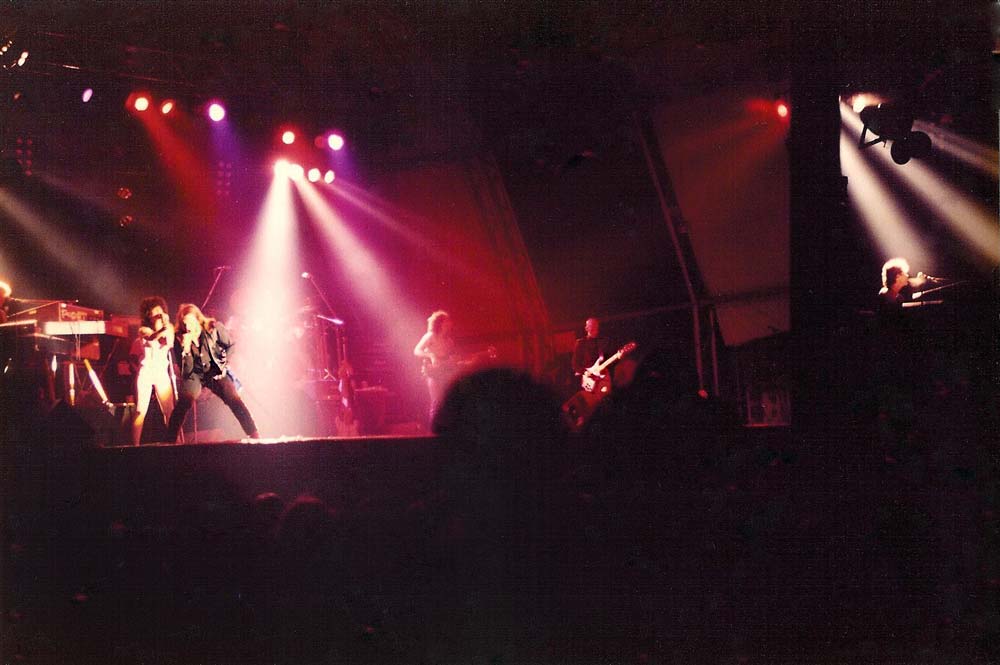 Meatloaf @ Greg Watts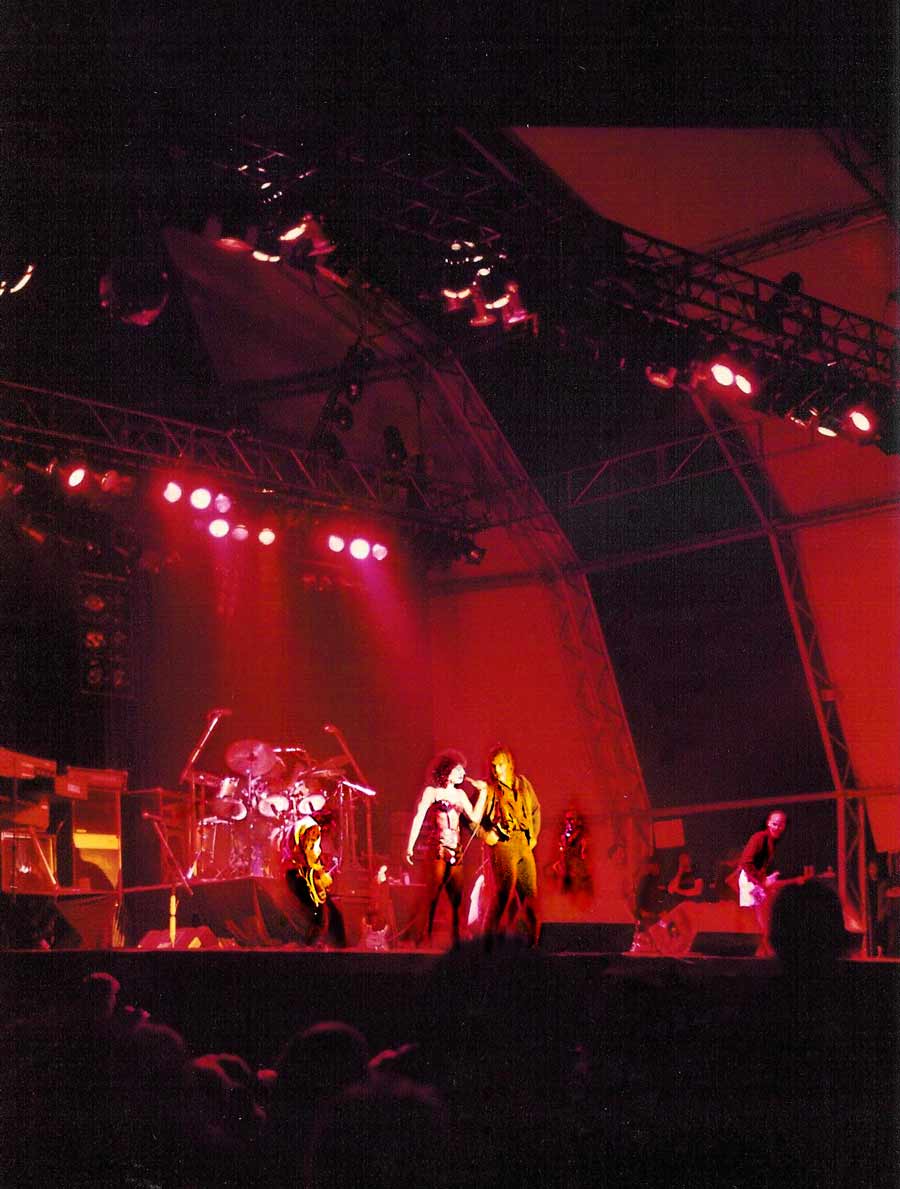 Meatloaf @ Greg Watts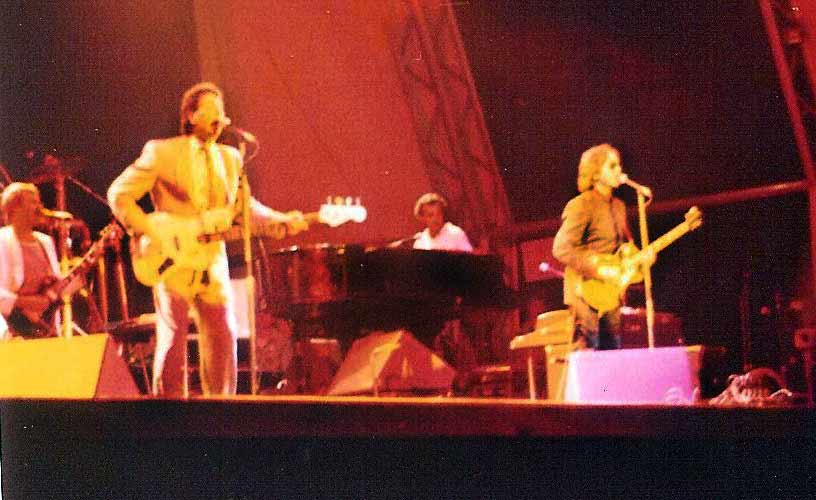 10cc @ Greg Watts
---
Setlists and Recordings.
Meatloaf

8-30-83 Penwith 83 Festival

Audience tape, looking for setlist
---
If you have photos, recollections, set lists, newspaper reports or tapes of this event then Contact us if you can help.
---
Return to main archive