The Archive
Last update January 2012.
---
Heavy Metal Goes To The Dogs

Hackney Wick Stadium

London .

July 25th 1982.

Motorhead, Saxon, Angelwitch, , Spider, T34, Lightning Raiders, Sleek.
---
Motorhead and Saxon were pretty big at the time and were in the midst of their ' Iron Fist ' tour , the rest of the bill, was comprised of a number of bands who had supported the band at Wrexham , as well as a few other additions . Gone were Welsh rockers Budgie , who had been replaced by Angelwitch. Sleek were apparently an all Girl rock band.

Just why Motorhead chose to play at Greryhound Stadiums is unknown, as they are hardly known for their greaty acoustic qualities. Perhasp the fact that they were large and perhasp were to be had on the cheap had somethign to do with the choice of venue. For those of you who are confused as you know of Hackney as a speedway track, the venue also doubled as a speedway as well . It was demolished in 2003 .
Saxon .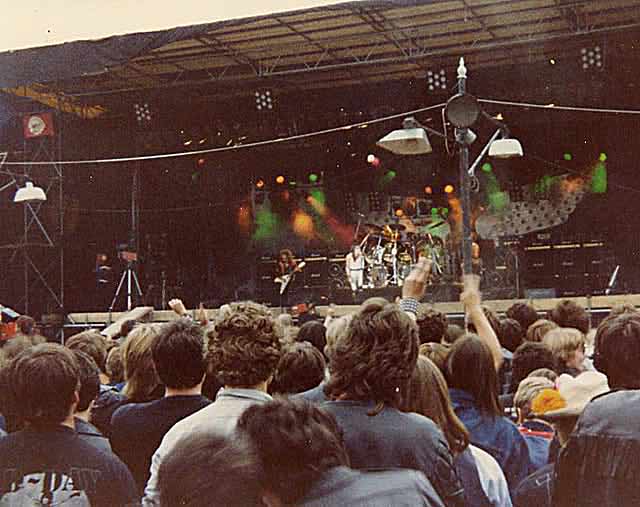 Photos of Saxon at Hackney © Graham Horne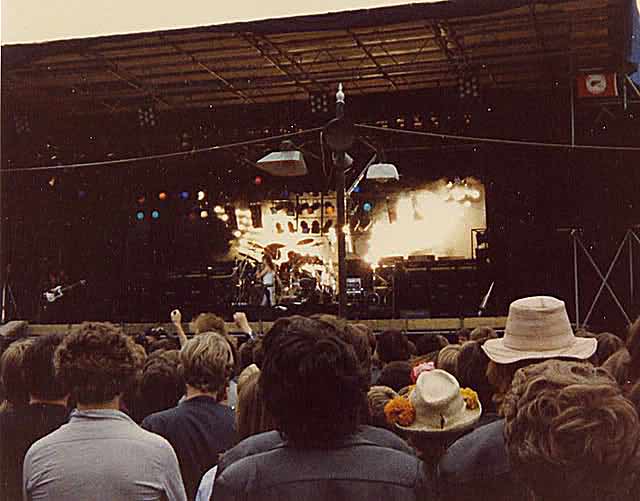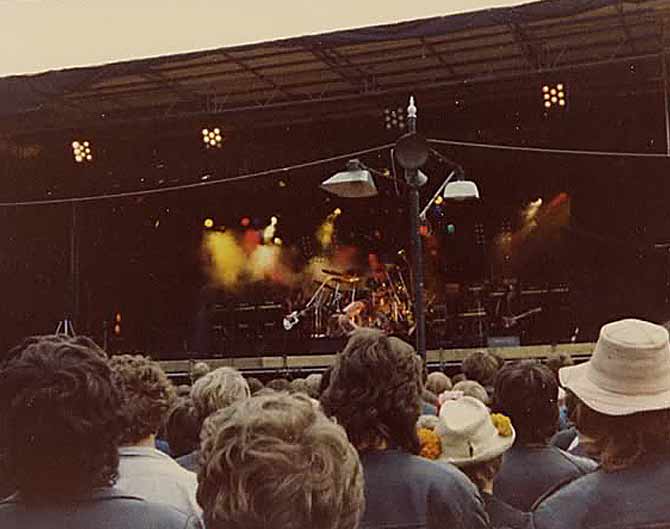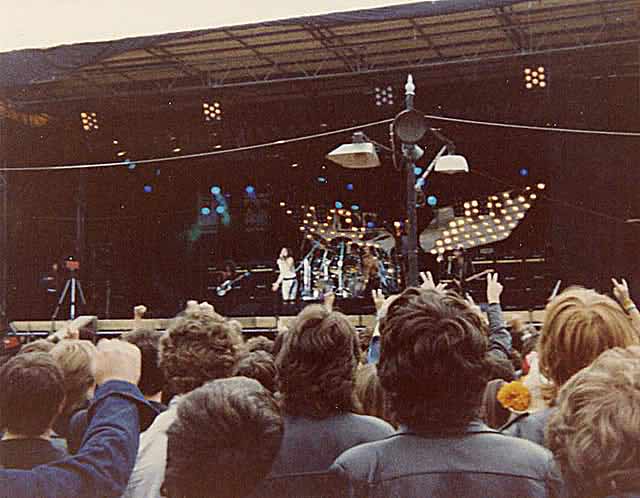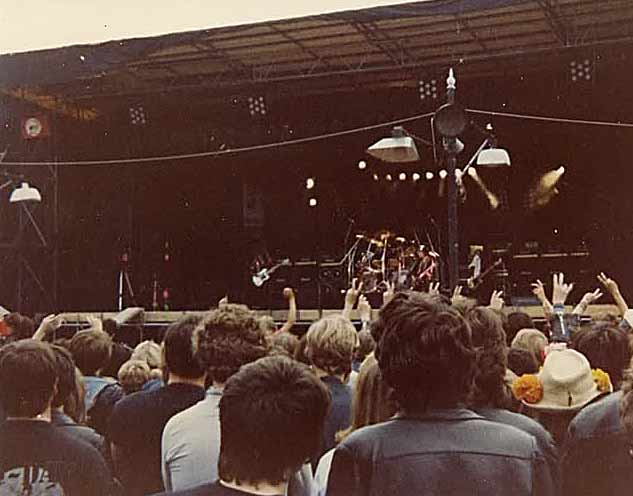 ---
Recordings
Saxon
25.Jul.1982 Hackney, U.K.
Speedway Stadium 1 CD
63 min.
AUD 6+
Recollections
It was poorly attended; possibly only a few thousand. The event had Hells Angels as security which made for an intimidating atmosphere; all the bands struggled to raise the enthusiasm of the crowd that day.
Sleek came on stage with the lead singer announcing: "we want to f*ck you all!". Class. We went mainly to see Anglewitch but they pulled out of the show.
Spider played a good set of Quo like material, but I think Saxon were the best band of the day. I remember my friends and I tore our tickets up into small pieces so that we could throw it in the air when the band came on. I remember Biff cracking a ironic remark about the crowd's seemingly lacking disappointment at the announcement of their last song of the set.
Motorhead came on stage with Brian Robertson, the rather 'surprising' replacement for guitarist 'Fast' Eddie Clarke, seemingly out of sorts dressed in white 'jogging' shorts - hardly a fitting image for the band. The other problem was the sound; it was way too quiet. Not the best open air festival I have been to.
Karl Burbage
---
We are looking for more eyewitness accounts, photos , setlists, covers and reviews of this event
---
Please feel free to contact us and contribute towards building pages about each festival by Contacting us. We try to reply to all messages, but sometimes it takes a while .Usually we wait until we have enough new material to warrant a page upgrade , so posts may take quite a while to emerge on the page .
---
Return to Archive