The Archive
Last update Jan 2015 .
---
Cumbria Rock 90.

Derwent Park Rugby Stadium .

Workington .

Cumbria

July 14th 1990.

Magnum

The Dogs D' Amour

Saxon. Wolfsbane

Romeo's Daughter

The Almighty .

.

Courtesy Yahia Tawfik
---
Many promoters of hard rock festivals held in the late 80s and early 90s felt that situating their events at speedways and stadiums would be a good idea. Of course there is a saving on costs as one does not have to erect fences, provide portable toilets, bars and other festival infrastructure. The downside is that stadiums are sports arenas , not designed to concert hall standards and they often feature abominable acoustics . In general they are also ugly structures but one can argue about whether one goes to a festival to experience music or scenery. All we can say is , the music is enhanced when all the elements of a good festival site come together :great sound, no rain, no early curfew and pleasant surroundings .
Somehow we doubt this was the case with these Cumbrian festivals held at the multi purpose Derwent Park ( which can be used for soccer , rugby and speedway events ) . However, is it better to have a flawed festival rather then no festival at all ? Probably, it was rare to get an event of this kind this far North . As long as the patrons enjoyed themselves, we expect it was a fun day .If some of you who were there can let us know what the conditions were like we will add your recollections here and thus all of us will be illuminated :-)

The lineup was not quite the typical hard rock mix of these events , although there was a mid range headliner ( in this case Magnum) , a couple of tried and tested secondary acts ( Saxon , Wolfsbane and the Dogs D' Amour ) the support bands all had recording contracts and there seem to be no local bands padding out the bill. Surprisingly, most of these bands are still around ( although with few of the original members ) or have reformed after a lengthy hiatus. There was some variety of style ( Romeo's Daughter were mainstream rock , Dogs D' Amour sleeze rock ) but the rest of the bill featured fairly straight ahead kick arse hard rock bands .

Although Saxon were the most well known support band , Magnum ,the headliners, insisted that Saxon play before the support act , The Dogs D'Amour, possibly because they did not want to get upstaged, or perhaps their mothers insisted they go to bed early . Whatever ,Saxon went down really well with the crowd, the Dogs' show fell flat, so much so that the compere actually had to ask the audience to make some appreciative noise after they had played so they could make it seem like they had done well for the FM broadcast . Saxon's vocalist Biff threw a guitar into the audience and there was a real scrum as audience members fought over it. It was apparently retrieved from the crowd by a brave roadie !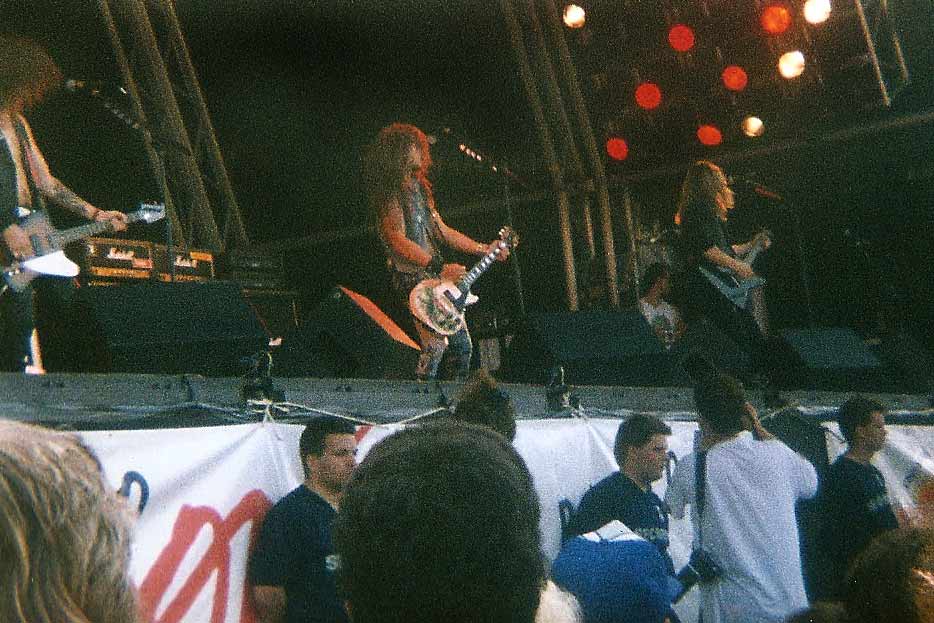 Wolfsbane © Dave Hall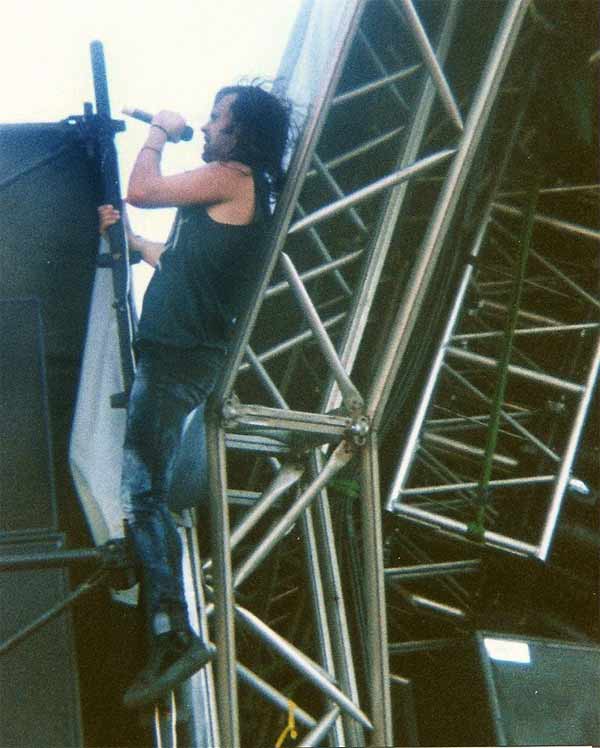 Wolfsbane's Blaze Bayley does a bit of climbing © Dave Hall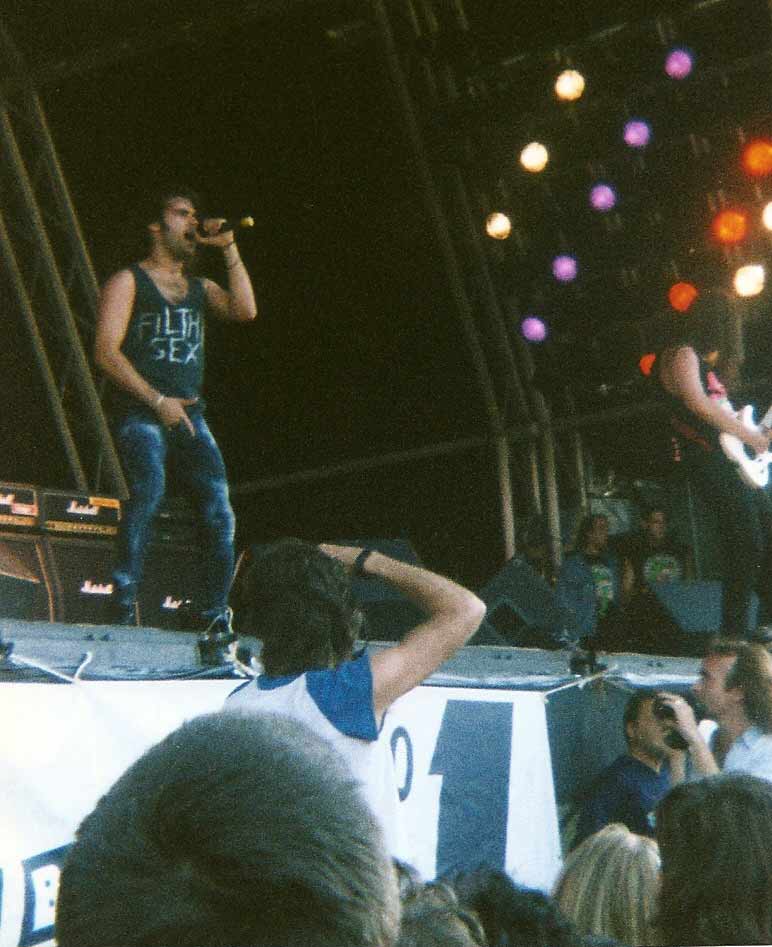 Bayley appears to be fingering his crotch , he was to leave the band in 1994 to replace Bruce Dickinson in Iron Maiden © Dave Hall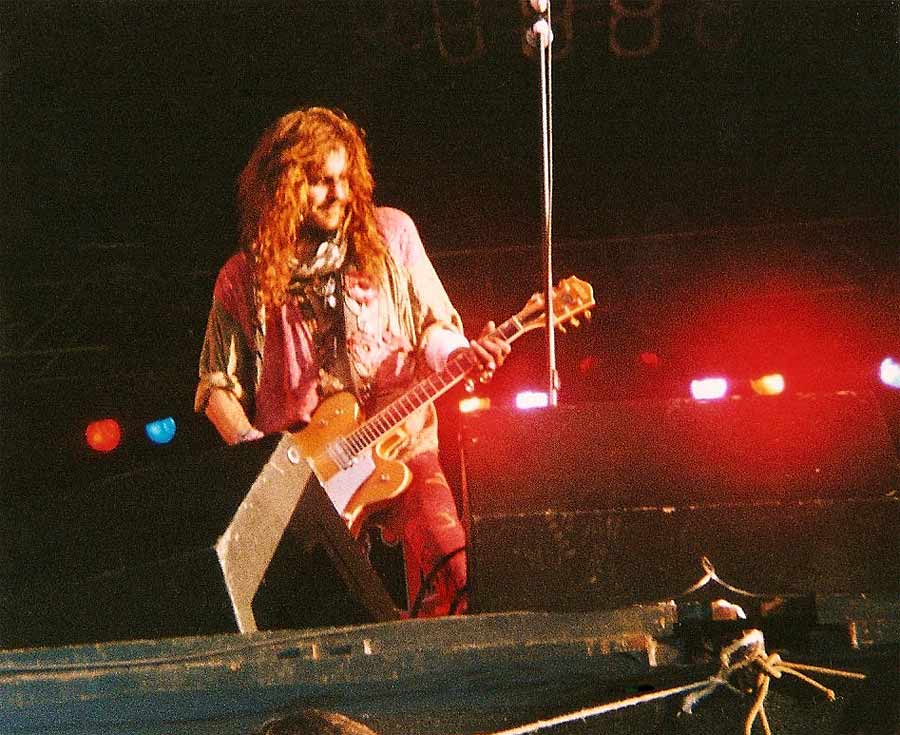 Dogs D' Amour© Dave Hall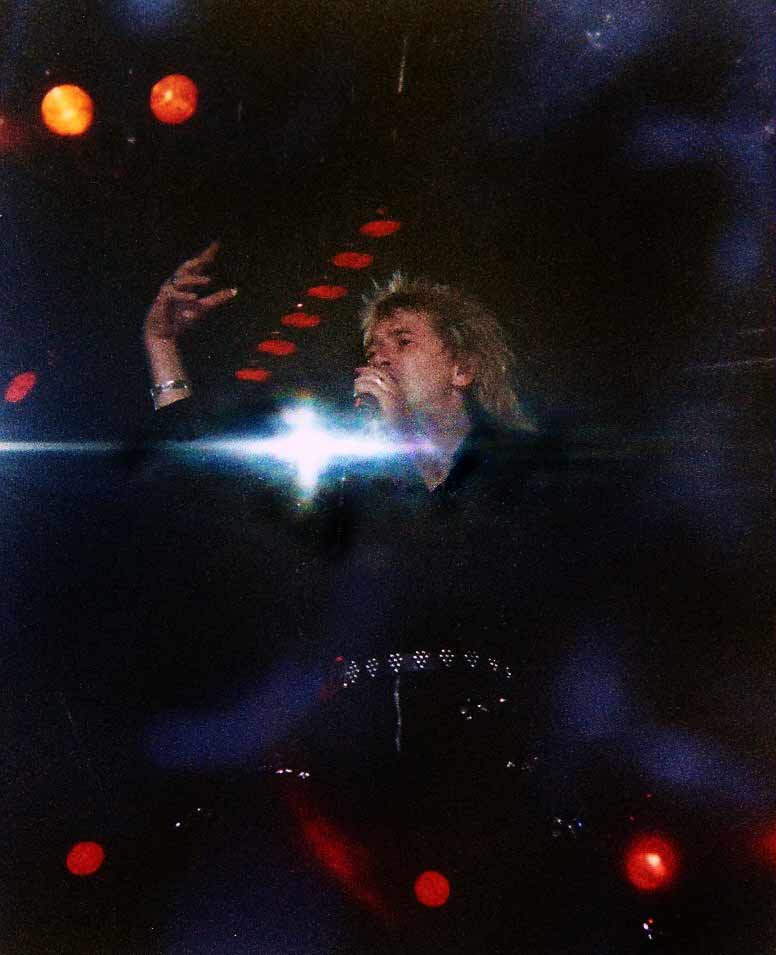 Magnum's Bob Catley © Dave Hall
Magnum had been around for a long time and were just about at the pinnacle of their career. They'd had a number of chart successes in 1988 and 1990, shifting a couple of hundred thousand albums and appearing on Top of The Pops , however they were dropped by their mainstream record label in 1991 following disappointing sales of their latest release . From then on it was the beginning of the usual downward spiral until the band split in 1995, reforming again in 2001 .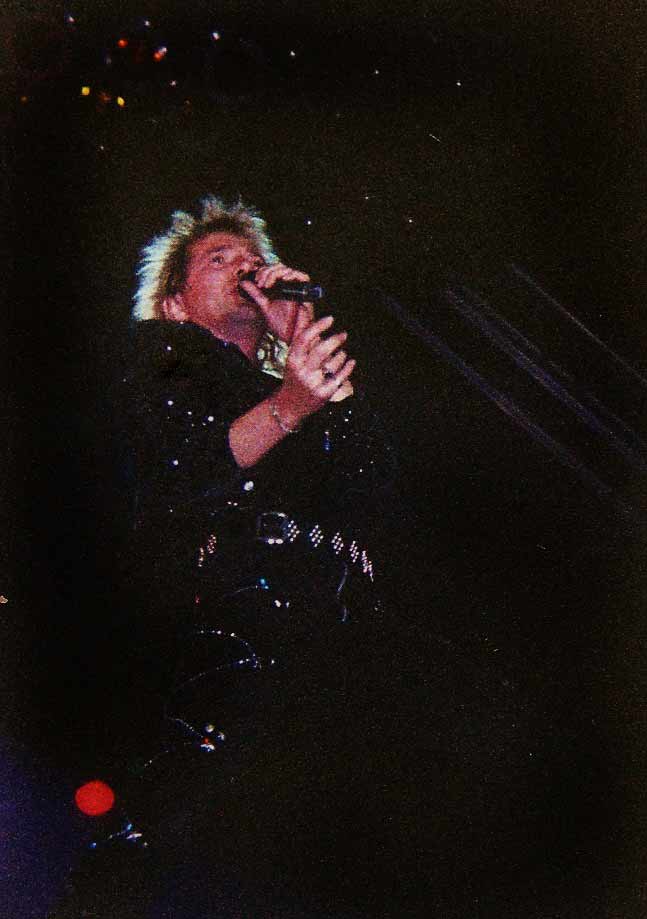 Bob Catley © Dave Hall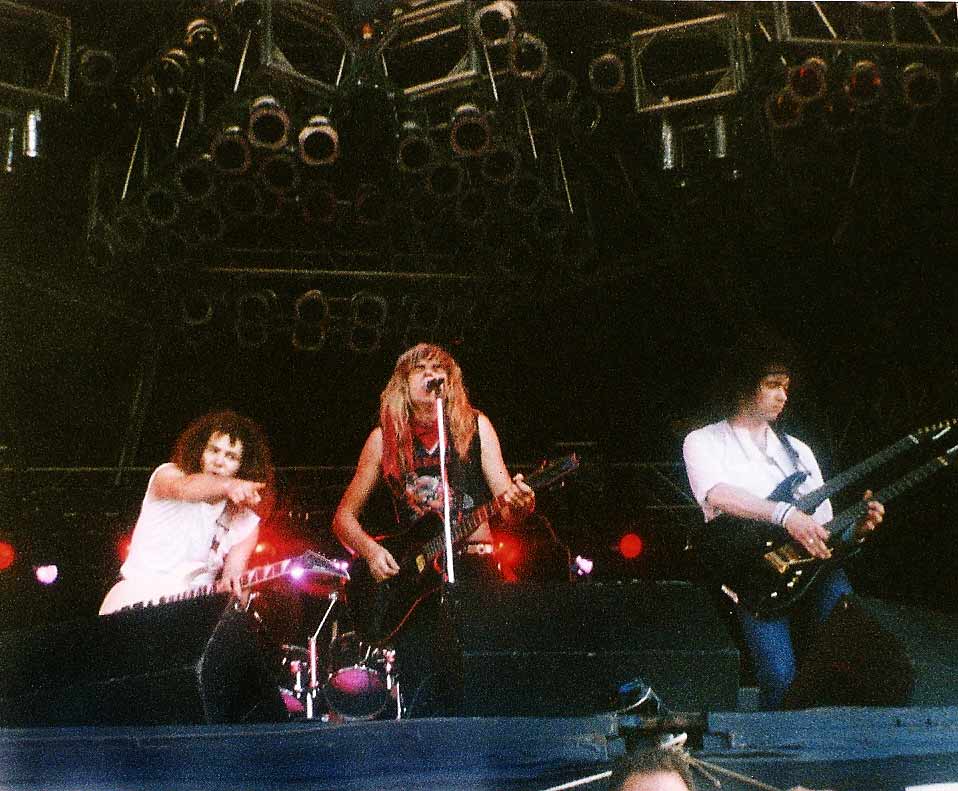 Saxon © Dave Hall
Hi there!
I was at this one. Just spent a week camping in the Lakes and rolled up exhausted and early. A blazing hot day (I got sunburn) and not enough loos.
Romeo's Daughter were ok, but Wolfsbane and the Almighty were immense! Great sets from both bands, who I hadn't seen before, and Blaze was fantastic. Then, Saxon. One of my favourite bands, a major act, and third on the bill. Below the fucking Dogs D'Amour?! So, 10 year history in 1 hour. What to do? Blow the fucking stage apart. Hit after hit (and the Smoke riff...) That's how a major band does it!
Dogs D'Amour weren't lacklustre, they were beaten fair and square. They only really had one song and were seriously overpromoted here. Then they were followed by Magnum (who definitely played last-look at the photos on your site-only one band played in the dark!). Magnum were on a roll, and had the benefits of headline sound and lights. They were very good, and eliminated all traces of the Dogs.
Me and my mate left as fast as possible, it was a long drive home. We were accosted by some locals who'd been hanging around looking for trouble. One of them threw a punch, my mate ducked, I decked the idiot then his mates ran away as several thousand rockers came out of the stadium behind us! Lovely day
---
Recordings and set lists.
Much of the festival was recorded by the BBC for the Friday Rock show and the broadcasts of Magnum,Saxon and Dogs D' Amour's sets are reasonably easy to find out there in net land .
Set list and recording info courtesy Yahia Tawfik
The Almighty
Blood Fire and Love

Thunderbird
Dogs D' Amour
Back On The Juice

Last Bandit

Everything I Want

Satellite Kid

Flying Solo

I Don't Want You To Go
Saxon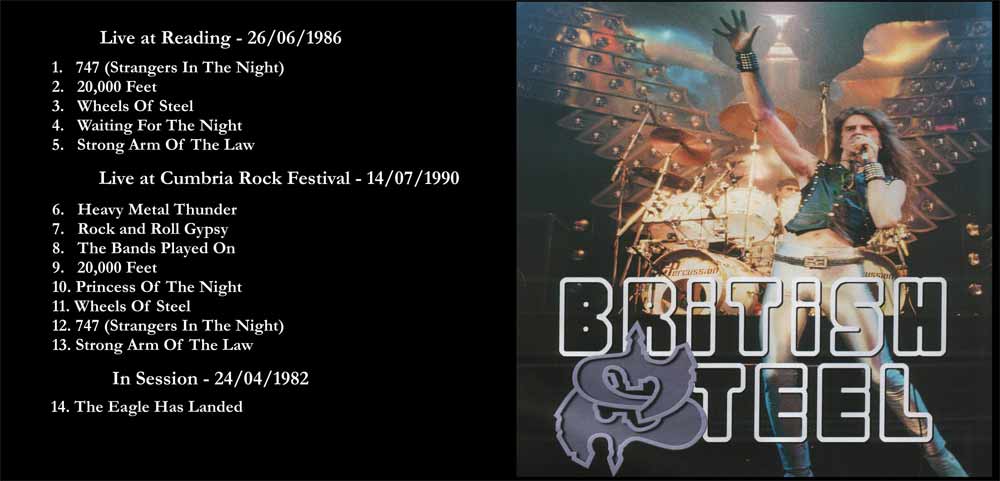 Bootleg of Saxon at the Festival
Magnum
Wild Swan

Rocking Chair

Vigilante

Born To Be King

Heartbroke & Busted

How Far Jerusalem

No Way Out

Pray For The Day

Mama

Just Like An Arrow

The Last Dance

Reckless Man

Bob Catley : Vocals
Tony Clarkin : Guitar
Wally Lowe :Bass
Mickey Barker :Drums
Mark Stanway :Keys

FM Broadcast
---