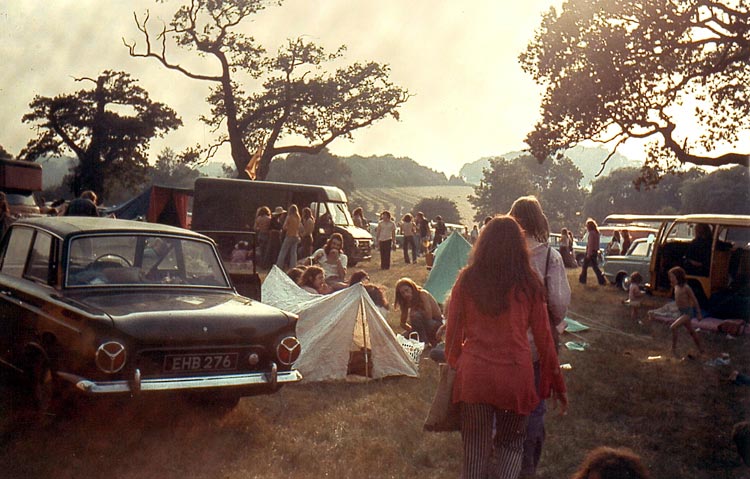 Photo © Roger Hutchinson.
Where to start? I have been sporadically checking the web for a number of years for any info on the Windsor Free festivals. I was delighted when a search pulled up your site! I was there as a very small child and
I have many wonderful memories of all the crazy goings on. Well, as I dug deeper in the site I came upon the photo section and the next thing I knew there I was face to face with a picture of myself tripping through the campsite at the tender age of 6 or 7!!!!!!!!

That's me to the right wearing the blue shorts!
I was totally blown away. Space and time ceased to hold any linear cohesion and I found myself traveling back and reliving many amazing memories of London in the early 70's. It has taken me several months to get back on track and actually send you this note. Thank you so much for giving me the opportunity to remember things that I probably would have never thought of again.
Sean from SF