The Archive.
Last update Sept 2005
---
The Scottish Blues and Progressive Festival.
Football Park Inverness

July 1st 1970.
---
Another virtually forgotten one day festival,for which we have pix but no other details .
7,000 attended and were entertained by :
Savoy Brown

String Driven Thing

If
Atomic Rooster
Brinsley Schwarz
Hot Cottage
Taste

String Driven Thing at Inverness 1970
According to one source this was the first gig for String Driven Thing . However, this was the first and last festival, held in Inverness in the 70s , so presumably it wasn't a financial success, I'm presuming rain (as it was held outdoors ), or insufficient punters to make the venture worth repeating .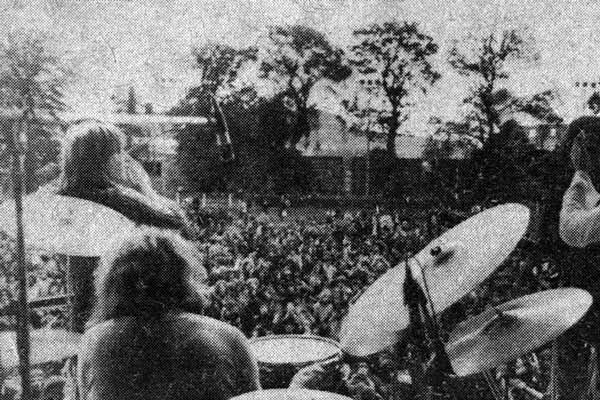 Savoy Brown onstage at Inverness
---
Who can help flesh out the festival with reviews , information, recordings and photographs ? Contact us if you can help.
---