The Summer of '80 Garden Party
Bob Marley
Average White Band
Joe Jackson
Q-Tips,
Crystal Palace Bowl .
June 7th 1980.
---
Bob Marley onstage at Crystal Palace 1980
used under Creative Commons Attribution Share Alike 3.0 license , courtesy and © of Tankfield
Hi,
I was browsing the net to get the date I saw Bob at the bowl and I found this, cant really say much except there was a legalize pot campaign going on and you could buy cannabis as easy as ice cream from the stalls "probably why there's not much people can recall".
The weather was great, I do recall Joe Jackson saying something quite racial that the crowd didn't like and he was booed. Myself and my friend walked around the back of the stage and got to see Bob behind a big fence with some friends smoking and chatting before he went on stage.

All the best Joe
---
Yes a crazy day, came to london from scotland for the gig, great view down the bottom of the hill, thought great, went for a wander down to the right of stage and all the wailers were behind the mesh fence,t hey came over and talked to loads of people even passing spliffs they were smoking out for all to have a drag, went back into crowd but after AWB finished and that must have been when loads of people who had finished work may have turned up . it started to get very very crowded about us, they just kept coming and the amount of smoke was unreal, you just breathed in, what a gig, what a day, dont know how we got back to golders green where we were staying,
still got my ticket and the program of the day
willie
---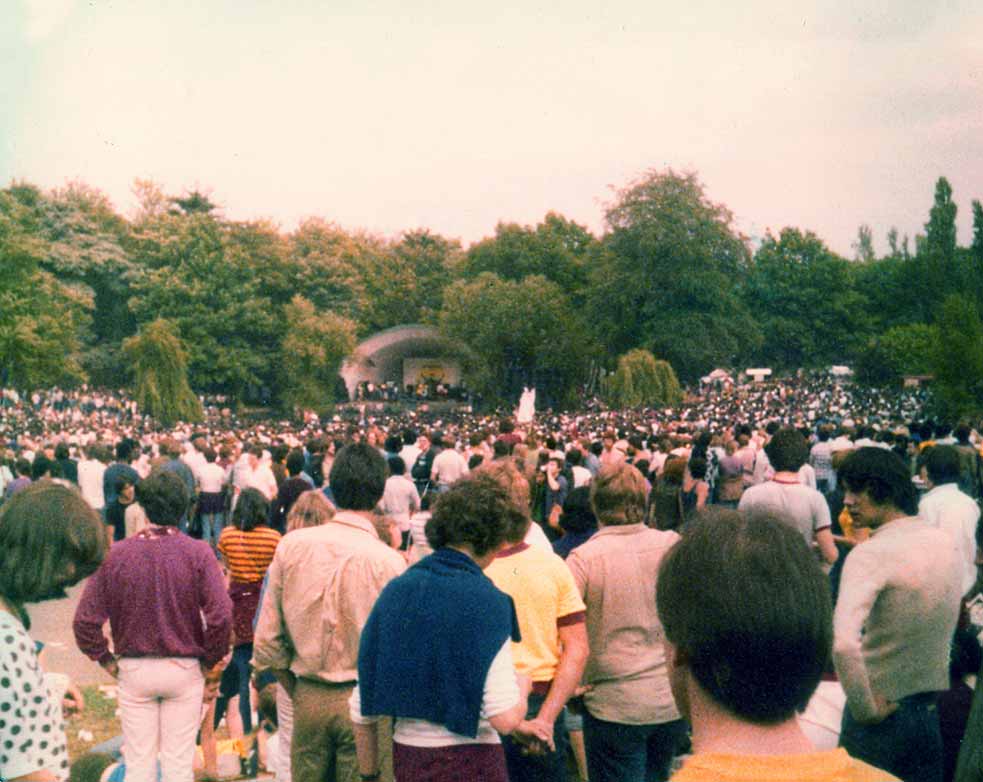 Ire dreads ! Ganja, Marley and greenery at the place mon ! © Rob
Hi

My friend and I were at that concert - now 30 years ago! I was then 23 yrs old - wow.

I was at the top looking across the crowd and they were rolling a massive joint which went right across the crowd - do you remember that? I remember puff was available everywhere and I pretty much missed everything cos I was out of my head and could not really handle the strong puff! I did buy a Bob Marley souvenir tshirt which I still have somewhere.

Looking back I wish I had made more effort to remember it all - what an opportunity that was to actually be at a Bob Marley concert. He was very much in the distance over the water and I think I did take photographs. It was a great day.

Jennie S
---
I was also working at the Crystal palace Children's zoo that summer of 1980 and was a bona fide council employee and decided that I shouldn't have to pay for a ticket. I went with friends and we knew the security guards but they said that we had to get there early to get in free so there was a long tedious day spent hanging around. At one point Harvey Goldsmith pulled up in his big car and asked the guys what we were doing there. Their explanation that we were there to sort out any female fence jumpers seemed to satisfy him and off he went. We thought it was hilarious that such an important guy should be so worried about two sets of ticket prices ! One of my main memories of that day was seeing the sound check and Bob Marley being really funny – something that I had never thought of in connection with him. Some of the musicians were a bit off and he asked them if they had had their Weetabix for breakfast or not.
Deborah P

The only thing I remember from the concert was standing in the water listening to Exodus – it was amazing. They were great concerts and a chance to see so many bands. I have some photos that I will look out but they are of friends and the crowds, not the bands.
---