The Archive.
---
Last update Feb 2010
THE WHO

SUMMER OF 74

Charlton Athletic FC

5-18-74.

The Who, Humble Pie ,Lou Reed , Bad Company . Lindisfarne, Maggie Bell, Montrose .
---
The Who.
Photos by Max Ferguson ©
© Max Ferguson .
Hi.
I was there.
I have B&W pictures and maybe some colour. But I am going to have to search for them.
I have 4 reasonable ones of Roger and Pete ready to go.. But it will take a massive hunt to find the rest.
Over 30 years of negs and transparencies. i don't have a darkroom anymore so scanning and Photoshop work will need to happen.
These were very early in my career in photography and fairly modest.
Check to see other stuff I have done.
I remember they day was hot and getting to the loo for a piss was painful.
I'd always been a fan of Steve Marriot so Humble Pie were high on my list of must see. I had originally seen the Small Faces on the same bill as The Who in Australia. The infamous tour where the stage didn't revolve during the Sydney show so I got to see the show twice.
The Who performed a mini opera - pre Tommy - during the second show. Pete had a blue Strat and Keith was drumming on the Pictures of Lilly Kit.
Back to Charlton.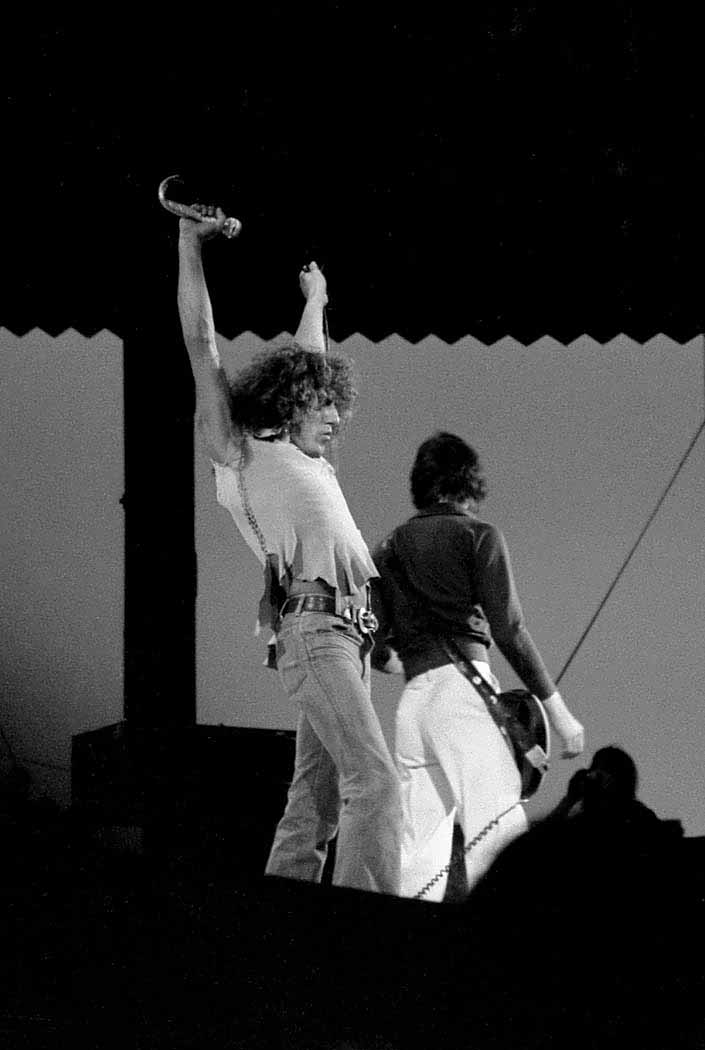 © Max Ferguson .
Lindisfarne were fun and entertaining. Bad Company were pretty good but maybe I was biased as I had met Boz at a guitarist friend of mine Bernie Holland's place during a jam session.
I hope you liked the way I sneaked an under appreciated guitar master in there. Bernie played for Van Morrison, Georgie Fame, Long John Baldry with one Reginald Dwight and wrote Diamond Dust which was recorded by Jeff Beck/Next time I'm in England I must say hello to Bernie. A very fine player indeed.
Humble Pie if memory serves me well were great. I love Steve Marriot's voice. Just one of the great rock voices with a great dollop of soul. I was lucky enough to meet him very briefly when he came off stage supporting the Fabulous Thunderbirds who I was lucky enough to photograph quite a few times.
Lou Reed seemed fairly wired to me I remember him kicking a bottle of beer sat on the stage which shattered covering a cameraman. I ducked and felt just a little too vulnerable to appreciate what Lou had to offer back then.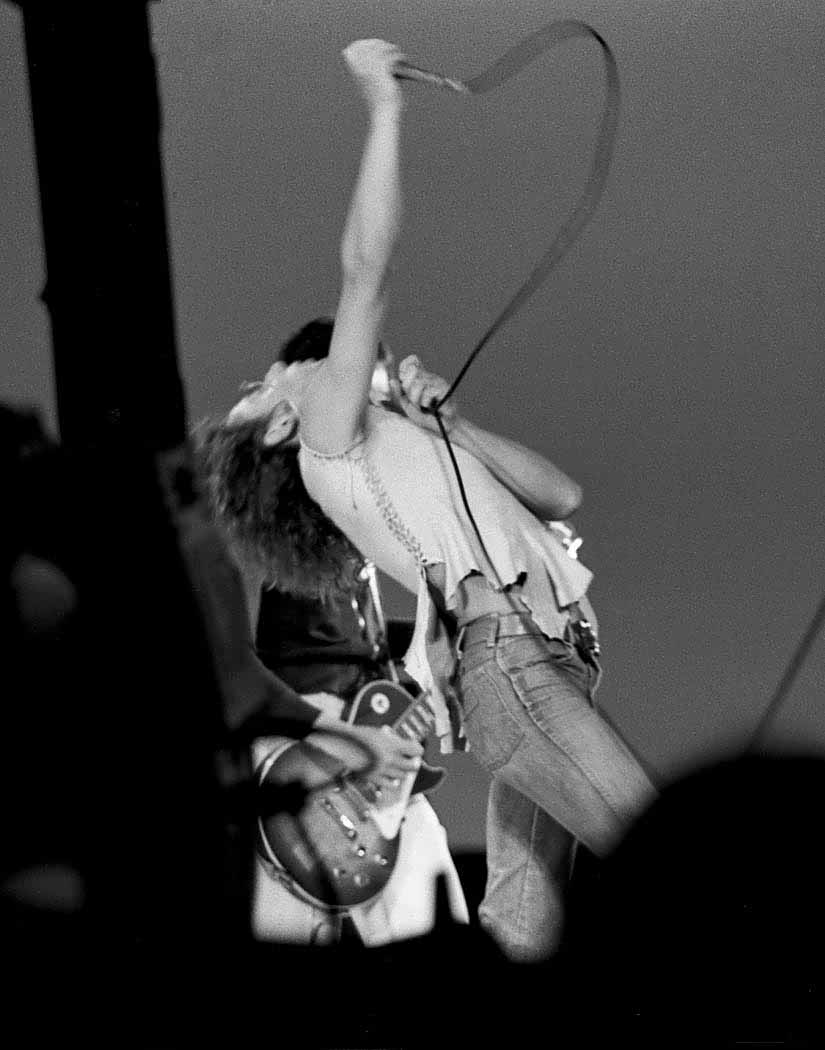 © Max Ferguson .
Maggie Bell was on when I hiked halfway round the ground for a pee. I don't really remember her set particularly and there other blues shouters that I prefer. She seemed an odd choice for essentially a big Rarck Gig when her material needs a smaller more intimate setting.
The Who took the stage and the Ox's jacket struck me as very Butlins.. lovely tell ya mum.. now for the knobbly knees competition.. They were loud. They were monumentally wonderful. Pete seemed to spend more time in the air than on the ground. Just enough time to pick up another numbered Les Paul.I have a Les Paul and it's fucking heavy so get airborne with one of those strapped on......
I can't remember any song in particular just this awe and wonderment at how great a band the Who are and how exciting rock can get. Then suddenly it's done Keith climbing over his kit standing stage front with Pete, Roger and John. That wonder has stuck with me for 36 years.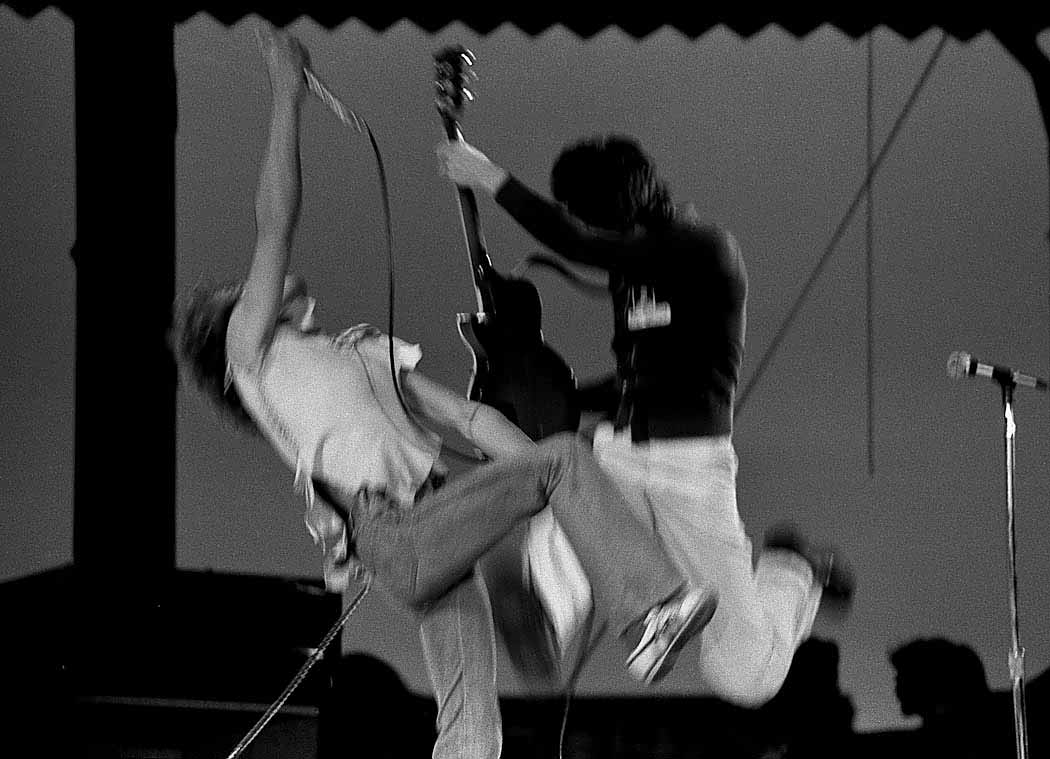 © Max Ferguson .
I'd say Springsteen at Hammersmith, that very first show, Bob Marley at the Lyceum, Toms Waits at what used to be called the Apollo in Victoria, The Rolling Stones at Brixton Academy, meeting George and Ringo backstage after photographing the Everly Brothers, one exceptional classical concert I went to at the Festival Hall possibly the same year, have left me feeling that dumb struck by a performance.
As an older more cynical being these days that buzz doesn't occur that often now. Sinead O'Conner played a festival in Byron Bay, Australia where I now live, gave me one of those short hairs on the back of my neck a couple years back and Ry Cooder still does including in Brisbane last year.
As much as I admire Pete Townshend and Roger's voice I can't watch The Who now. That amazing combination of John and Keith are no longer and that innocence I had back then is sadly gone. BUT Charlton 1974, - I WAS THERE and great it was.
Sorry for dropping names.. . People think I'm full of BS, but I was lucky back then and met and worked with many people that were famous, some now legendary, some have passed into obscurity or died. It was an exciting time to be young and I saw many legends back in the day.
Thanks
Max Ferguson
---
We need a lot more personal reports of this show, can you help ?

---
---
If you can help with information of any sort on this concert please Contact us